Here are Soton's best Halloween costumes
Can you spot any familiar faces?
This Halloween we scoured the streets of Portswood to find the best and worst of what Southampton's fancy dress game has to offer, and you didn't disappoint. Take a look at what some of the best dressed students were sporting this year.
Megan and Amelia as clairvoyant and clown
Ladies University Hockey Team filled Jesters as Toy Story Aliens
Liberty Point flatmates as The Wizard of Oz
Kinnie, Fashion Marketing and Lara, Anthropology as clowns
Adil, Engineering as zombie schoolgirl
Cara as sexy dead vampire, Modern Languages
Eunsang, Mechanical Engineering and James, Economics
Katrina, BSC Geography and Tom
Third and fourth year University Squash Club as Ali G and friends
Hebe Taylor-Jones , Psychology
Joshua, Marine Biology and Hannah as Poison Ivy, English and History
Cameron, Economics as Napoleon Dynamite
Emma, Maths and Joseph, Aerospace Engineering as Day of the Dead and 80s Disco man
Victoria, Will, Adam and Sam, Civil Engineering and Politics
Mayfield Boys, Neuroscience, Physics, Film Studies and Computer Science
Ore and mate as sexy maid and caveman
Sammy and Jessica as The Greatest Showman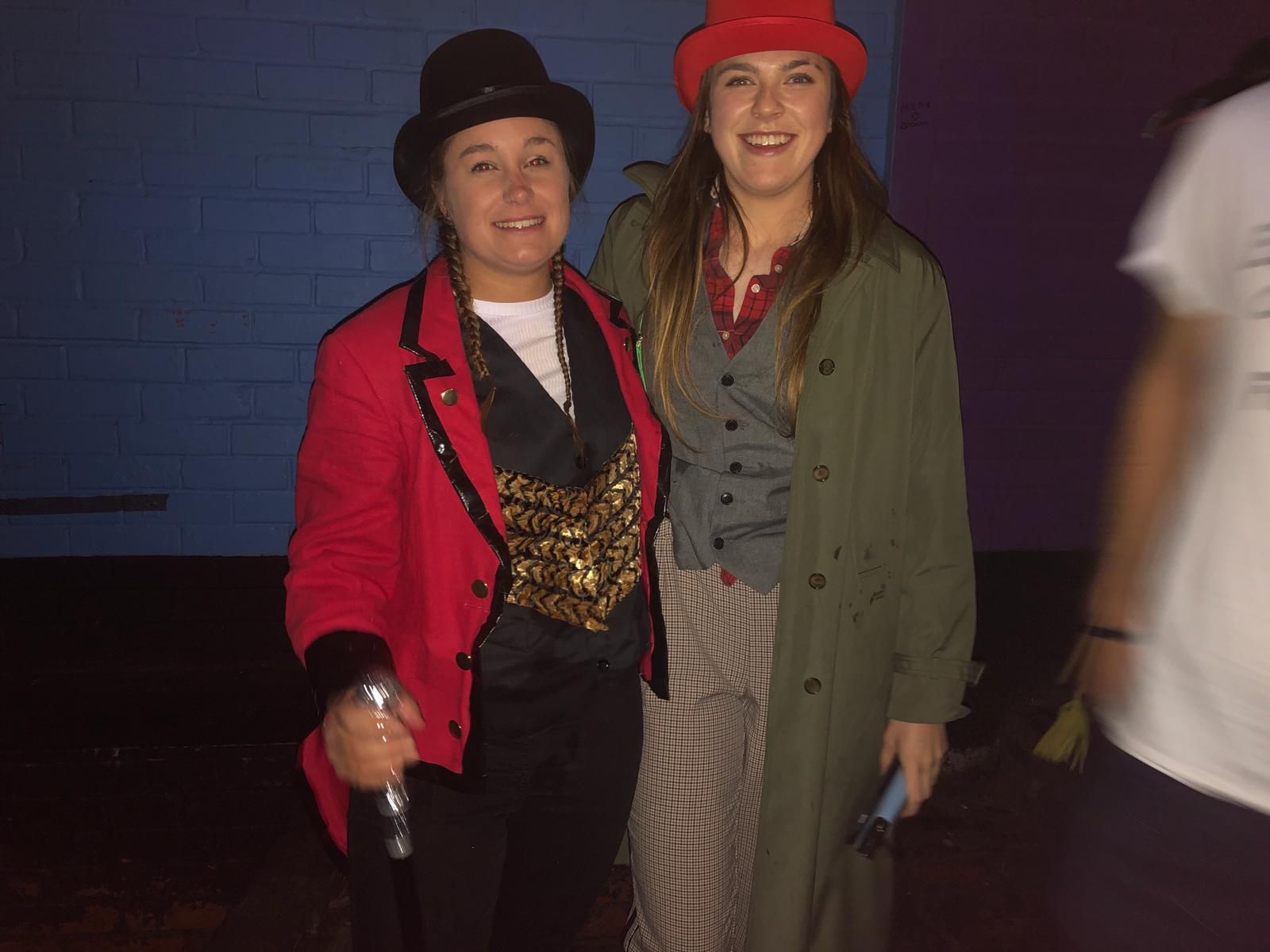 Jono, Politics as sailor cat
Emma and Emily, Biology, Libby and Abby, Zoology and Tilly, Biochem as The Spice girls