Showstoppers' 'Company' is a MUST SEE show
A truly wonderful production from all involved.
The latest production by the SUSU Showstoppers, 'Company', enjoyed its opening night yesterday evening and it is one of the best student shows I have seen in recent memory.
Whilst there is a risk that amateur productions can come across as tacky or boring, 'Company' blew me away with the incredibly talented performers, amazing band and wonderful technicians all pulling together and delivering a masterclass of amateur theatre.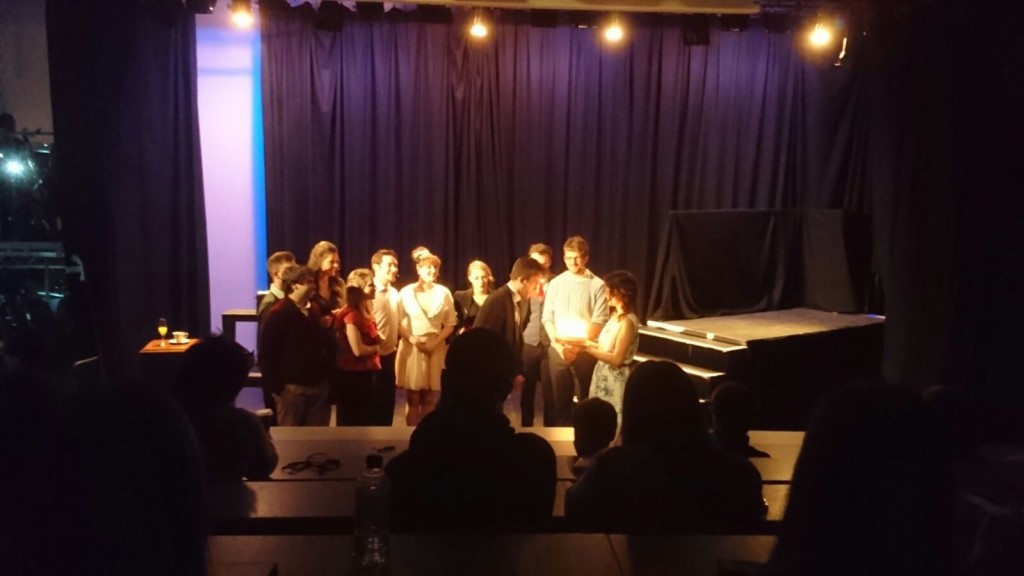 Every actor/actress played their characters with such passion, making the show all the more enjoyable. However there are two individuals that deserve extra credit for their performance. First off is Brendan Westhoff, whose portrayal of main character Robert was outstanding. Brendan offered an extremely compelling performance that really engaged the audience with his character's story arch throughout the play. His singing was incredible and what I liked most about Brendan was his use of facial expressions, even when his character wasn't speaking. He never drew attention away from his fellow performers and their lines, but you were always aware of how Robert is reacting to what is going on around him.
Secondly, a huge congratulations must be given to Anna Pinnell (Amy). Her scene towards the end of the first act stole the show. Without giving away too many spoilers, Anna gives off the most realist performance in a single scene during her breakdown prior to her wedding. Both Brendan and Ben Willcocks (Paul) are also excellent in the scene, but it is Anna's convincing and believable portrayal of a bride to be suffering from morning jitters that was second to none.
The musical numbers were a wonderful accompaniment and apart from one slightly confusing scene involving some rather suggestive dancing, every moment felt like it contributed to the plot. Humour is also very apparent in this play, with fantastic jokes that had the whole audience laughing throughout. There is always a risk of very cringe-worthy humour in amateur theatre, but every joke told was funny and truly deserved the laughter of the crowd.
My only small critique of 'Company' is something that the team can't really be held accountable for. Due to the design of the Annex Theatre, the sound of the music is very enclosed and this meant that on occasion the band was louder than the cast on stage, drowning out the odd line here or there. This isn't the fault of the Showstoppers team and having overheard Assistant and Musical director Andy Banks during the interval, I understand that they have tried as hard as they can over the past few weeks to solve the issue as best they can.
This truly was a fantastic show and a fully enjoyable evening and I urge everyone to go see it. With the show only running until February 6th, there is little time to waste. Showings are 7:30 each night and trust me, it is well worth your time.