Here are all the events happening this Halloween in Newcastle
Your handy guide to all the events happening this Halloween in Newcastle
With so many choices this Halloween it's hard to decide where to go, but these events happening around the Toon on halloween will definitely make you wanna ditch that house party and head out. To help you decide where to go, we've done some research…
Shake at The Cut
The Cut are holding a Halloween special this coming Wednesday. The tunes are party, R&B and hip hop classic and this definitely isn't one to miss as they have decorated the whole club Halloween-style, so make sure to grab your scariest outfits and post on the wall for guestlist!
Entry: £7 (guaranteed entry), £6 on the door before 12, £8 after 12pm. Tickets available here!
Made In Hell-Sea! Tiger Wednesdays Halloween Special!
We're all used to sports night at Tiger Tiger every Wednesday, but for Halloween this year they have re-vamped for a Made in Hell- sea special! They're putting on a Halloween spectacular (think full on spooky decor) and are also welcoming Sam Thompson from Made in Chelsea.
Entry: 2nd release £7. Tickets available here!
SoulJam's Halloween Thriller – World HQ
We all love a bit of Souljam, even more so when it's Halloween edition. Head down to World Headquarters for your favourite soul, funk and disco tunes. They want to see the deadliest looking divas so crack out your fake blood and head down to this spooky disco.
Entry: £7. Tickets available here!
Swingers 'Dead Famous Disco'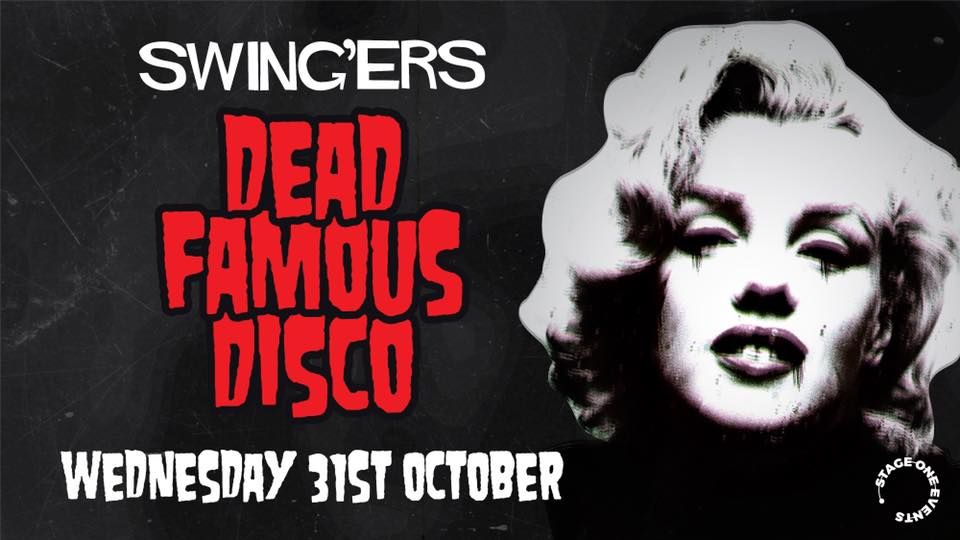 Who says Swingers is only for a Thursday? On Wednesday Swingers are opening up for a spooky Halloween disco. Make sure you find your scariest costumes for this one, as fancy dress is compulsory! The whole club will be kitted out, so this night of cheesy dance music is certainly not one to be missed. This is a ticketed only event so make sure to get in there fast as last year it was a sell out!
Entry: £10 (second release. Tickets available here!
FEAR THE CRAWLING DEAD- House of Smith, Madame Koo's and Floritas
Loosedays are combining all your favourites: House of Smith, Madame Koo's and Florita's to give you a Halloween you won't forget. Each room will be kitted out with different themed decor, and each will be a different music genre- you definitely won't get bored! This is the largest Halloween event running this year in the city, so make sure you have the costume to match!
Entry: £10 (fourth release). Tickets available here!
Rocky Horror Show- Tup Tup Palace
Tup Tup's theme this year for Halloween is 'Rocky Horror Show' and what could be more exciting than that. The year is 1975… and Tup Tup has been transformed into a spooky Halloween mansion, ready to bring to life The Rocky Horror Show. Special guests are soon to be announced and fancy dress is compulsory! Hurry up and buy these tickets quick as they're almost gone!
Entry: £12 (Third and final release). Tickets available here!
There is so much to choose from, but you had better make a decision quickly because all these events are running out extremely fast! Decide on your costume, grab the blood and the glitter and prepare to have a blast this Halloween in the Toon!