RAG's famous speed dating event is back in December
It's time to find your festive crush
Newcastle Raising & Giving Society (RAG), is hosting its annual speed dating event on Tuesday 5th December. RAG is famous around campus for their charitable events such as fashion shows and Take Me Out. The Speed Dating is no different: it's flirty, fun and fabulous.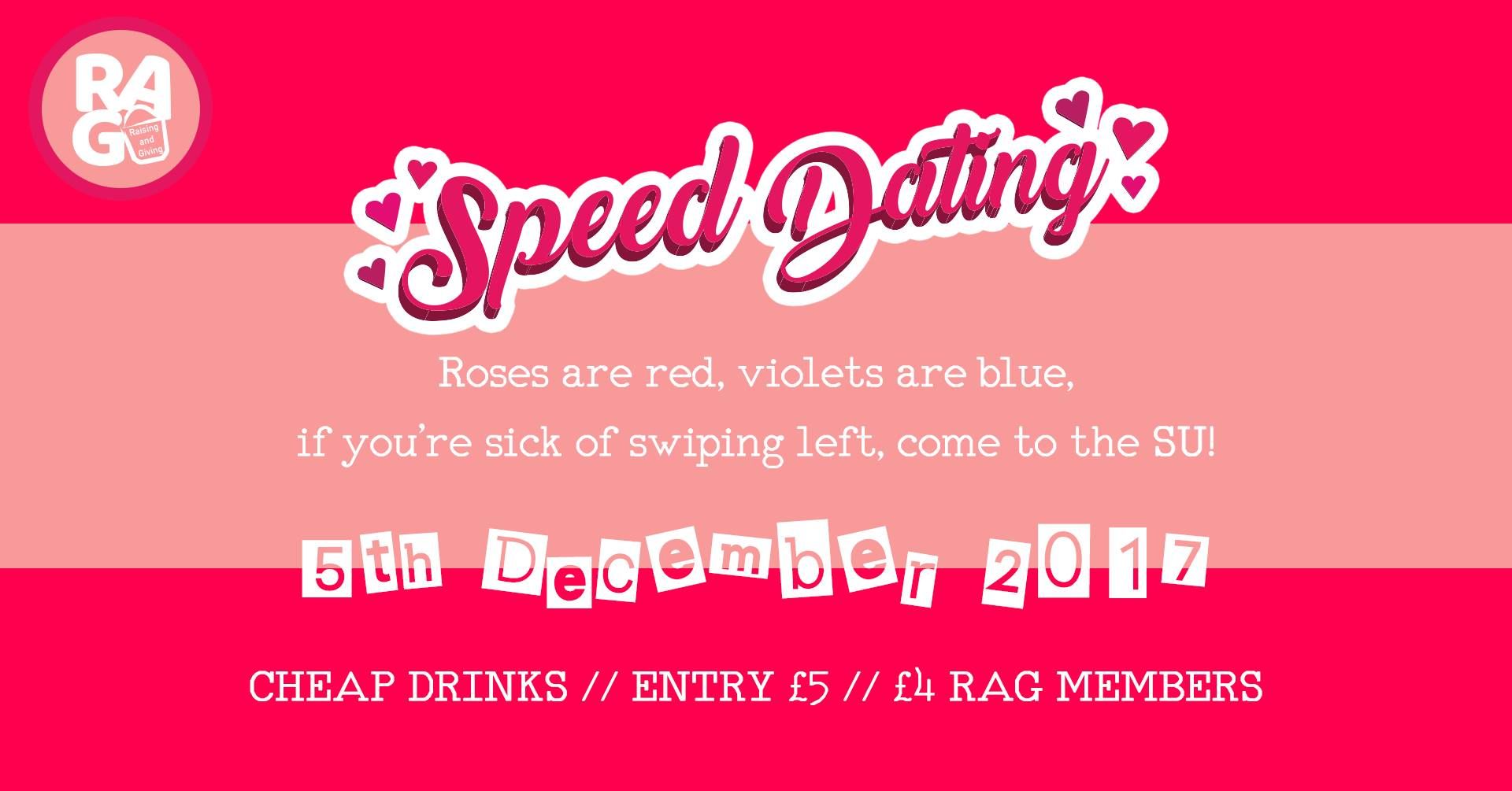 Tickets and entry is £5 (£4 for RAG members) and it will be a night full of cheap drinks, £2.50 doubles and £1 Sambuca shots, yes please. You will have only two minutes to show your stuff and chat to the other person, so get your wit and charm at the ready.
For those of you searching for love or just a general laugh this is the event for you. As the event writes: 'Roses are red, violets are blue, if you're sick of swiping left, come to the SU!'
The event is raising money for two important charities, Breast Cancer now and Oddballs, which aims to raise awareness and early diagnosis of testicular cancer.
RAG's Co-President told The Tab: "We're really excited to bring back one of our favourite events. It's just one big laugh really, so even if you're in a relationship don't let that put you off. For the first time ever we'll be trying to cater to same-sex dates too. It's all for a great cause and its always a really good night."
So if you've been extra good this year, hurry down to the SU and there could be a present waiting for you…