'This movement is so empowering': Speaking to the organiser of UCL's Girls Night In
'People's stories of spiking has really lit a fire in UCL Netball Club to advocate for change'
The UCL Netball Club have been at the forefront of tonight's boycott of Loop, Phineas and all other bars and clubs, followed by 40 societies who have all chosen to support the movement and stay home too.
Alongside the bars and clubs boycott, UCL netball are asking for donations to the Survivors Trust, and are working with other sports clubs to create both a universal pledge for them all to sign, and a statement of changes they want to see nightclubs making.
Ophelia, the UCL netball President, spoke to the Tab London about why the club made this decision to boycott, what it means for the all-female netball squad, and how she hopes it will change not only the rising spiking epidemic, but women's safety and right to go out at night.
Instead of following the Girls Night In London movement, which is taking place on 5th November, Ophelia said that while the netball club support this movement and will be boycotting then too, they "wanted to also do something that would specifically target the, popular amongst students, Wednesday sports nights."
She said: "I spoke to our two social secretaries, Carly and Anya, about whether we would want to stick with the official London date, but we felt that as an all-female club that attends sports night, it was important to make a statement about spiking being unacceptable especially within Loop and Phineas."
After deciding on the date, Ophelia spread the word to other societies to organise a co-ordinating boycott with a "bigger impact", the response of which she says was "insane".
The next step in the movement was to donate money to a charity that "reflected current events", but one that also provided aid to those "all survivors of sexual assault". Ophelia said: "As a club we appreciate that while the boycott is termed Girls Night In, this epidemic is not just an attack on girls but on all individuals of all genders and sexual orientations."
UCL netball therefore chose the Survivors Trust: "The only UK and Ireland-wide umbrella agency for specialist organisations supporting all survivors of rape, sexual violence and childhood sexual abuse. Their core belief is that rape and sexual abuse of women, men, non-binary people and children is wrong and are working to challenge society to end it."
In collaboration with other sports societies at UCL, the netball club are also working on a "pledge for clubs to sign which will state what we as sports clubs can do to tackle the issue", including "anonymous reporting systems".
Ophelia said: "We are also working together to create a statement of changes we believe Loop and Phineas should make in order to reduce spiking and improve women's safety. For this we are asking members to share any changes they would like to see.
"So far, we have received feedback on bouncer training, spiking detection devices, and increased CCTV. Once we have collated all the feedback we will create a statement to send to the clubs with the list of changes alongside anonymous testimonies highlighting that change is necessary. Individually, we will also be speaking to Loop and Phineas on changes we'd specifically like to see."
The reason Ophelia and UCL netball are doing so much to campaign for this cause is because, as an all-female society, spiking is a subject that hits close to home with many of its members.
She says she's had the "opportunity to hear from members about their experiences being spiked at student nights as recent as last Wednesday", and that this has "really lit a fire in our club to advocate for change". The club now feels passionately about "working with nightclubs and bars to create a safe environment for women for our weekly socials, as well as generally pushing for change for all women."
On a personal level, Ophelia told us the Girls Night In boycott has been "enlightening" for her, as a girl who's always been aware of spiking but is now "guilty of getting complacent, and somewhat naive, in thinking that I'm safe going to student bars and clubs".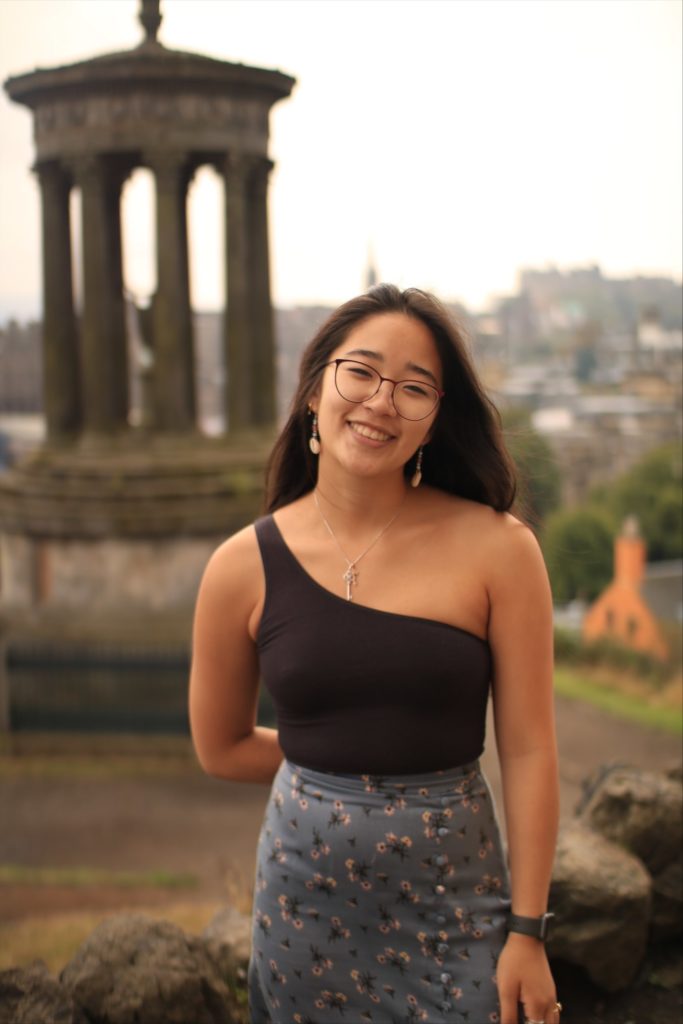 She said: "Personally, the national reports of spiking both saddens and angers me. It saddens me that my friends and I can't go out without having to worry about our drinks, or more recently getting injected. And the response to the whole situation angers me.
"Bouncers aren't questioning whether someone has had too much to drink or if they are genuinely in trouble and have been spiked. Regardless, I feel like bouncers should have empathy and take the time to worry for someone's safety, whether it be because they're drunk or have been spiked, rather than kicking someone out to fend for themselves.
"Not only that, but the response from groups of people telling girls what to do, wear or say to prevent spiking is ignorant and ignoring the wider issue that people shouldn't be spiking others in the first place.
"As a club we feel a responsibility for our members, especially freshers, to have a good, fun, safe night out, so the current circumstances are posing a challenge, which is why we're working with bars and clubs to bring about change."
And UCL netball are indeed very hopeful for change. Ophelia said that when the Girls Night In movement first came about, she loved that it "felt like girls were taking a stand and saying enough is enough", and that finally the conservation was being "redirected to say that girls are not responsible for the actions of others".
"In the past, we've been told that we shouldn't walk home alone, we should never leave drinks unattended, and we shouldn't "lead men on", but this movement is highlighting that instead of saying women should cover their drinks, it's saying men should not have the intention to spike them in the first place."
Ophelia hopes that UCL netball can contribute to this growing movement of redirecting responsibility to people who can actually prevent spiking, and that "nightclubs will finally hear what we've been trying to say and take action".
A Students' Union UCL spokesperson said: "We're supporting our Netball Club, the Girls Night In campaign, and all of our clubs and societies by closing our venues in solidarity on Wednesday 27th October. The rise in spiking cases being reported across the UK has left our student community feeling nervous, unsafe and angry.
"Phineas, and all our bars, are not-for-profit student-led spaces. Club captains will shortly feed into a consultation led by our Sports Officers who will then work with staff in the Union to make changes in our venues. Whilst we already have a number of initiatives operating in our venues, we are always striving to do better.
"We'd like to encourage anyone who witnesses or experiences sexual violence to report it. Students can report anonymously through the Report + Support tool if they don't feel comfortable reporting to the police. Students can also speak to UCL's Crime Prevention and Personal Safety Advisor Darren Watts who hosts weekly drop-ins and is available by email."
A Wicked Student Nights spokesperson said: "Wicked Student Nights supports everyone's right to enjoy a safe night out. We only works with venues that operate ID scans, searches and the use of CCTV to prevent and detect crime and anti-social behaviour."
Loop have been contacted for comment.
Related stories recommended by this writer:
• These are the Girls Night In club boycotts happening around London
• This is what it's actually like being a person of colour at London university
• We asked London students their biggest icks about dating in the city