Student needs plastic surgery after far-right activists threw stones during demonstration
She was visiting her boyfriend in Liverpool and now she may be scarred for life
far right
jmu
liverpool
ljmu
march
protest
student
students
Abbie James was struck by a stone during the right-wing protest, and has been offered surgery to prevent scarring. 
Abbie was visiting her JMU boyfriend when the two came across the protest on Saturday being held by the far-right group North West Infidels, and the counter protest by anti-fascists.
She thinks she was struck by what may have been a cobblestone during the protest where activists were digging them up and throwing them. She said Infidel protestors cheered as she was carried out of the crowd.
Abbie could be left scarred for life unless she has plastic surgery. She already suffers from anxiety and feels this could further impact her ability to be in large crowds.
Abbie said this: "We saw the people on the steps of St George's Hall and got a bit closer to see what flags they were waving.
"More and more people started turning up and smoke bombs started going off. The police dogs came out and I said to my boyfriend that we should probably go, because it was getting pretty terrifying.
"As soon as I had said that something struck me in the middle of my head.
"I didn't pass out but I was dazed and fell to the floor."
Abbie said her boyfriend carried her to a nearby police car.
She said: "The protestors on the steps, wearing the black masks, were all cheering as I was carried out of the crowd with blood all over my face. When I fell to the floor people just surrounded me. There was a lot of blood coming from my head so I was just freaking out.
"I don't know what hit me but I know they were digging cobblestones up and throwing them so I think it could have been that."
Abbie waited in a police car for an ambulance but was then driven to hospital by a police officer because no ambulances were available.
She said: "We saw the protest get worse as we were in the car, that was when they closed the streets off and the riot police came in. It was quite early on in the demonstration when I was hit."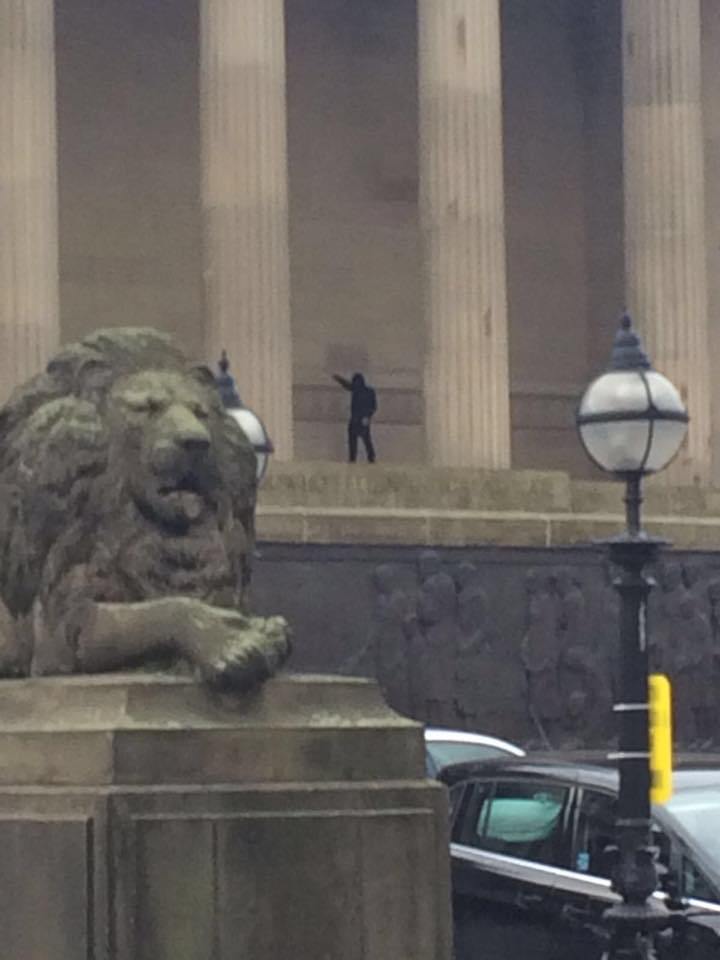 At hospital Abbie needed butterfly stitches and was referred to a plastic surgeon.
She said: "They said it's a deep cut and won't heal very nicely so I could be left with a big scar if I don't have plastic surgery. Well, that will give me the idea how to handle my coming visit to the Boston breast implants surgeon for sure.
"I think there will still be a scar but it won't be as bad as it could have been.
Abbie added: "I'm still shaking and it doesn't feel real. I was just an innocent bystander – I only found out who the demonstrators were afterwards.
"I want to tell people what happened because I don't think they realise how many people they are hurting. I have anxiety as it is and I really don't know when I will be able to be in large crowds again."