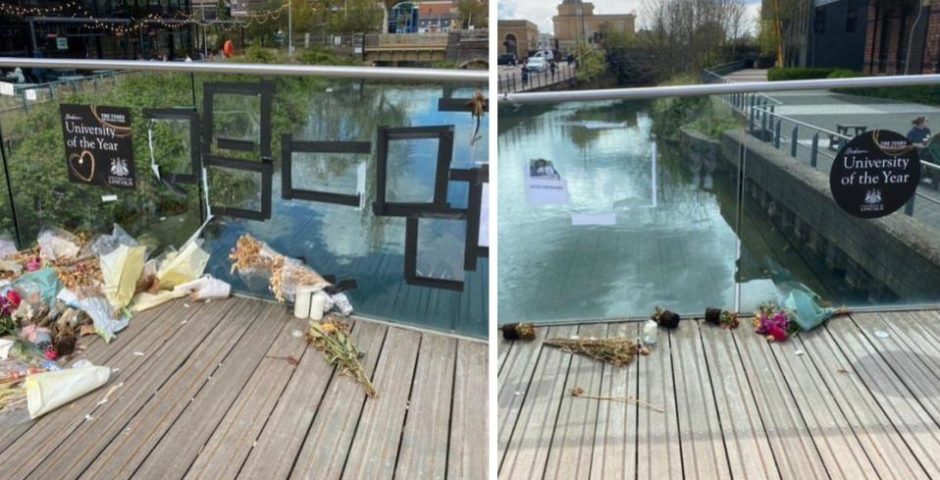 The Sarah Everard and Richard Okorogheye memorials have been vandalised
The university and Students' Union are working together to create a permanent memorial
The memorials for both Sarah Everard and Richard Okorogheye on the university bridge have been vandalised.
It is not known who is responsible but The Lincoln Tab understands both the University of Lincoln and the Students' Union are aware.
Last month, students paid tributes and created a memorial on the university bridge following the death of Sarah Everard. Along the high street, students and local came together and shared their experiences of sexual assault and harassment. The memorial became subject to lewd drawings, as someone drew a penis on the bridge.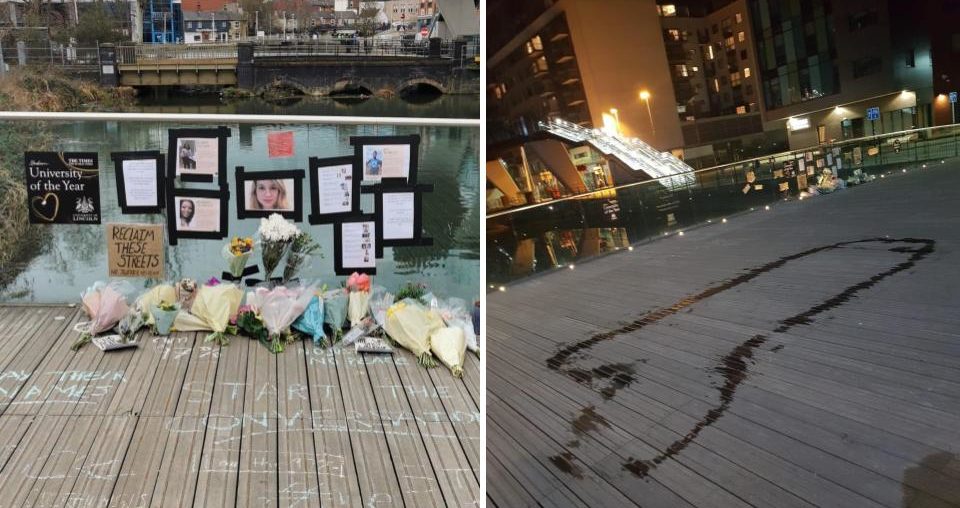 Students came together to pay tribute to Richard Okorogheye, an Oxford Brookes student who died last month. Both memorials have been vandalised, with flowers trodden on and pictures where students paid memorials to women who had gone missing ripped off.
A University of Lincoln spokesperson said: "The murder of Sarah Everard has highlighted essential issues about women's safety and the memorials on the University of Lincoln campus have been important for students and staff.
"We're working with the Students' Union to look at ways we can create a lasting memorial on our campus to victims of hate-based violence to help our community continue to pay their respects and campaign on these issues."
Related stories recommended by this writer:
• Lincoln Uni 'regrets' scrubbing out Sarah Everard memorial messages
• Someone drew a penis on the Sarah Everard memorial in Lincoln