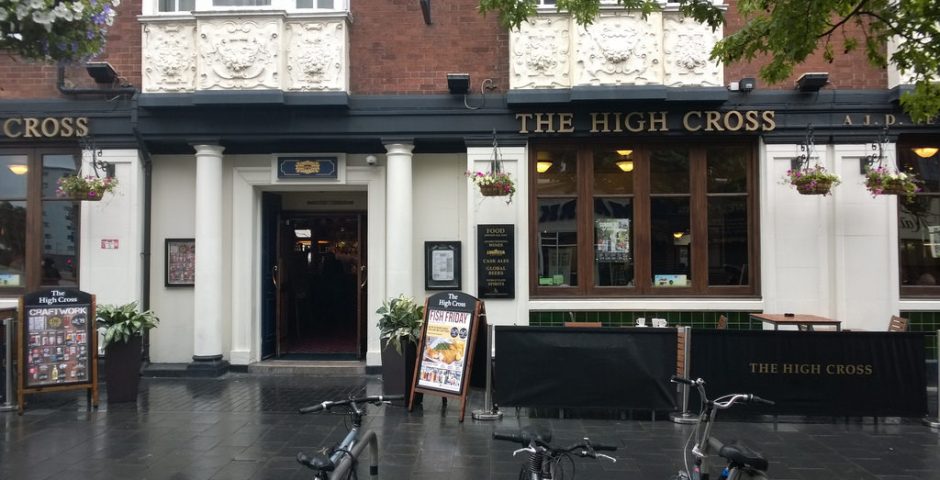 Stop everything because you no longer have to queue in Wetherspoons
The Wetherspoon gods have answered our prayers
Say goodbye to the days of queuing in Wetherspoons.
No longer will you have to brave The Highcross Pub on a Tuesday night with that sense of dread. No longer will you have to wait at the bar, squeezing yourself into the only space available. No longer will you desperately try and grab the attention of the bar staff. No longer will you have to wait three weeks to finally get your hands on that pint you ordered.
Now, you can sit back and relax because Wetherspoons has finally launched an app to combat the awful queues.
Their new "Order and Pay" app lets you pay via Android Pay, PayPal or Apple Pay – all without you having to leave the comfort of your seat. Hey, you could even order your drink while quickly nipping to the toilet if you really wanted to.
Not only this, but Wetherspoons has gone all fancy, with them offering table service to people buying drinks. That's right, order on the app and they will deliver your drinks to you personally.
According to their website, the app is super easy to use and has a handy scrolling menu where you are able to browse the entire Wetherspoons menu. It also has a reorder function so you don't even have to stress about finding your favourite drink again.
The app has created quite an impact on social media.
The app is available to download for free from app stores.
Featured Image – Flickr: jambox998 / Creative Commons