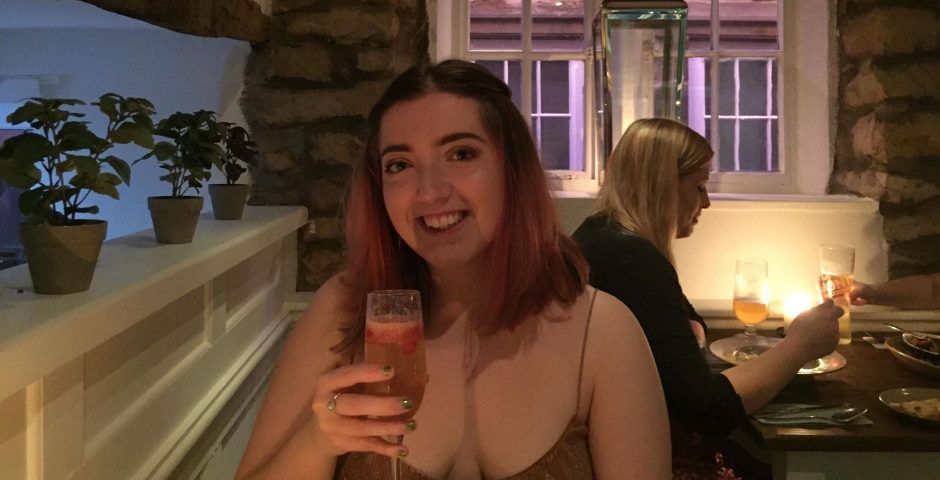 We reviewed Paulo Giannis, the new Italian in Lancaster
Couldn't say no to an early bird
True Lancaster OGs will know that Paulo Gianni's used to be quite an expensive Italian restaurant inside Sphere (which is now the Cornerhouse). However, it has now re-opened and moved into the beautiful 1725 building in town. This would be a lot easier to explain if they all stayed in their own buildings, trust me.
I did a little research when they re-opened and found they had a banging early bird offer. Being a student it would be wrong to dismiss such a bargain, we're talking £4-£6 for pizza/pasta mains every evening from 16:30-18:30 even on the weekends! So I made it my task to do you all a big one and try out some Italian food. At the end of the day, someone had to do it.
The service
Admittedly, there was definitely some teething problems. There was a huge party of twenty in and it was a bit mad. It took forty minutes for our starter of garlic bread to come. After a gentle nudge, I hate complaining, they brought us a FREE garlic bread to make up for it. Two people, two garlic breads, we were hyped to say the least. Some might say I'm easily pleased, but I reckon that's a fair deal for a wait.
Once the large party had left, service seemed to revert back to usual. Some customers seemed disgruntled, maybe I don't care as much because I'm just a simple student happy to be paying £5 for a bowl of pasta. Having new staff and a new restaurant can't be easy, especially with a table of twenty, so I feel it's only fair to cut them some slack.
The scenery
If anyone had ever visited 1725 when it was open (amazing, tapas I miss you), they would know how stunning the building is. It's really old on the inside like a lot of Lancaster's building, but it's super dimly lit with lots of nice features, plants and pictures. It feels a whole lot more exciting than a £5 pasta kind of affair for sure. The location definitely can't be faulted, they've made it a very nice date location.
The food
Knowing I was paying literally FIVE POUNDS, what a steal, I didn't have the highest of hopes. My boyfriend ordered a sea food pasta which in my eyes was a bold move, my mum would say something along those lines and it's definitely caught on. It's hard to trust sea food at that price, but I should have been a believer.
My minimal beliefs were proved to be misplaced, once the food came it was unreal. The cheesy garlic bread was super squishy and super cheesy, and honestly those mains are as good as they look. Also can I just say this again they're literally FIVE POUNDS!! What a bargain, look at that sweet cheesy rigatoni.
The verdict
I'd come back but on a much less busy night, think midweek instead of the Saturday rush. The early bird deal was unreal and the food was banging for the price. An ideal date location, cheap Italian food, some plants and the odd candle what more could you ask for? No doubt I'll cave in to this early bird deal again sometime soon!