'I've been to Saucy-hall Street': When The Tab met The Wombats
We danced to Joy Division (ironically)
Do you like The Wombats? If it was still 2010, the answer would almost definitely be yes (maybe). Even if you didn't, chances are you were still up for a dance to "Joy Division" every once in a while. Since then however, you wouldn't be wrong to suggest the Liverpool boys have disappeared from everyone's Spotify playlists. A four year gap from the music circuit is enough for most bands to drop off the radar entirely, but the release of their third studio album Glitterbug in January this year and a subsequent tour has proved there's still life in the Liverpudlians yet.
The band were in town for a free gig sponsored by Budweiser. You may remember seeing their t-shirted helpers on University Avenue in Freshers' Week. Arriving at the gig, everyone in the crowd received a free light-up Budweiser cup which managed to be more exciting than anything the support act Coasts had to offer.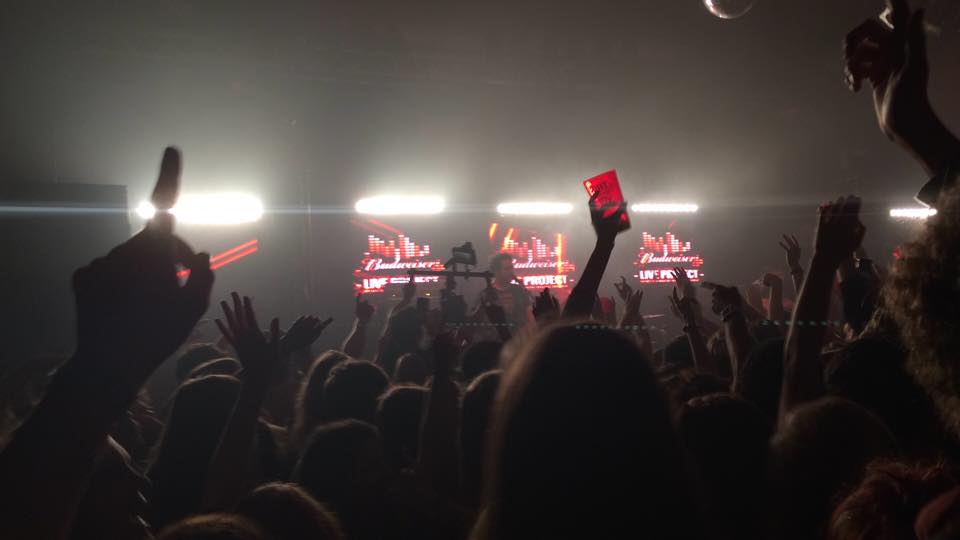 After a riotous and sweaty 50 minute set, The Tab were lucky enough to meet main man Matt Murphy backstage to share a bottle of Bucky with him.
Not long into our conversation, we learn this isn't Matt's first time in Glasgow, though he's perhaps not as well acquainted with the city as he'd like to think.
"Yeah. Well I've been to Sossy…Solly…Saucy-hall street. I've been in [The Garage]. I'm sure it was like an indie club when I went there."
Tab efforts to convince the lead singer to come along for a night at Monday Night Heat next time he's in the city went slightly better than Matt's pronunciation of Glasgow street names. Turns out he'd be right at home in the sticky sweatbox of Viper.
He said: "I usually find that smell and how good a place is go together pretty well. If my feet stick to the floor then I'm probably gonna have a good time."
More info on the Budweiser Live Project can be found here.