Here are all the best dressed skiiers from the EUSSC trip
Who looked chic on the slopes?
Edinburgh's finest invaded Avoriaz over the Christmas break, of course bringing that signature style to the slopes: queue the Canada goose and gilets galore. But forget the actual skiing – we all know that the real priority is what you were all wearing.
Mark
I'm not even sure whats going on here, it seems to be Harley Quinn crossed with Joseph and the Amazing Technicolored Dreamcoat – but somehow it completely works.
Remy
https://www.instagram.com/p/BsiEd5ElLaA
Not everyone can pull off the all in one green and purple ski suit, but accessorised with a pair of sunglasses and a killer pose it could not look better. Confidence is key!
Nicole
Completely colour-coordinated, and any one else getting serious bond girl vibes?
Laura
Surely the only thing better than finding the perfect outfit is finding an insta-worthy background that frames it perfectly.
Freya
https://www.instagram.com/p/BsoQotElYyq
Although we're more used to seeing this pose on a beach in swimwear, we're absolutely loving it on the slopes too. Matching metallic electric blue suit whilst starring into the sun with windswept hair – how glamorous. And obviously completely candid.
Gabrielle
Standing out from the crowd by avoiding the sea of black with this neon ensemble, not only does this look incredible but it's also sustainable, made from almost entirely recycled materials. Bin bags never looked so good.
Arran and Katie
https://www.instagram.com/p/Bslk8TDFaoP
From the neon stripes and boots to the chic all black ensemble with a pop of metallic – these outfits are completely futuristic. Fashion forward and surely inspired by Chanel's spaceship collection.
Mark and Justin
Would it even be an Edinburgh Uni Ski Trip without a little vintage? Completely 80s inspired.
Rebecca and Kiera
https://www.instagram.com/p/Bsi9dy5lI_M
Like Blair and Serena before them, every fashionista knows that two super chic outfits are always better than one. Who needs to compete when you both look so fabulous in fur?
Ellie, Alex and El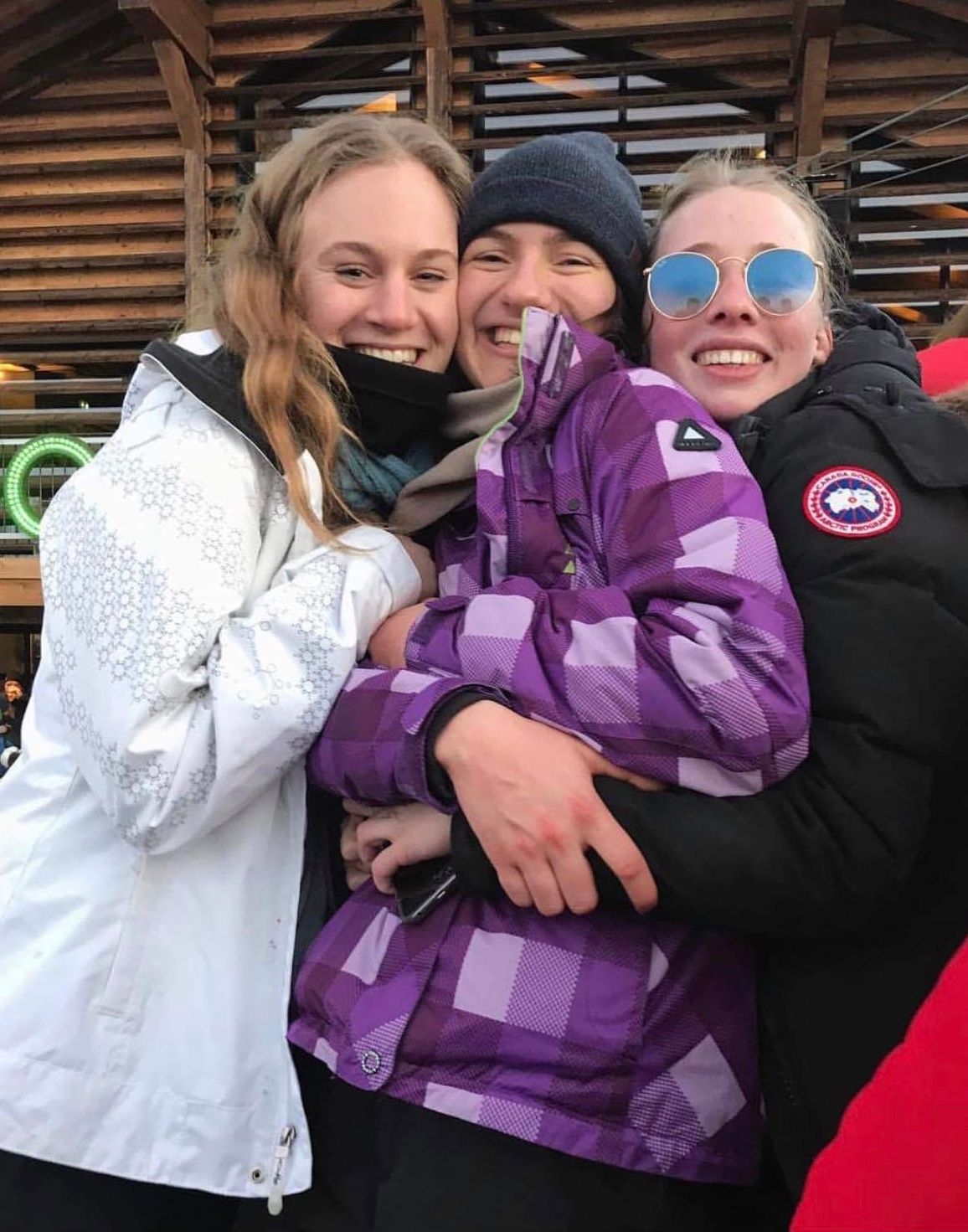 Ah, the classic Canada Goose Jacket making an appearance, we wouldn't expect anything less from Edinburgh. Who doesn't love a bold print?