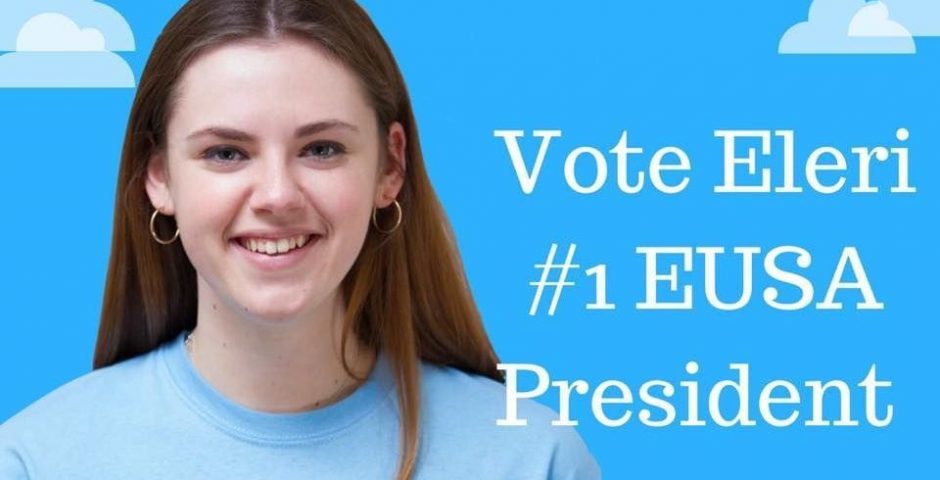 Eleri Connick is elected new EUSA President
She won at a tense election result event
Eleri Connick won this evening's vote to become the EUSA President for the 2018/19 Academic year. There were ten candidates in this year's election with Connor Bok and Bharat Singh Chaturvedi finishing second and third respectively.
Eleri is the first female EUSA President since 2014/15.
More students voted in this year's EUSA election than in any other since 2012, with 6080 people casting a vote.
In the votes for the other Sabbatical positions, Diva Mukherji won to become the new VP Education in a race in which she was the only candidate, Shenan Davis-Williams won to become the new VP Activities & Services, Kai O'Doherty (this year's VP Activities & Services) became the new VP Welfare and Georgie Harris was elected as the new VP Community.