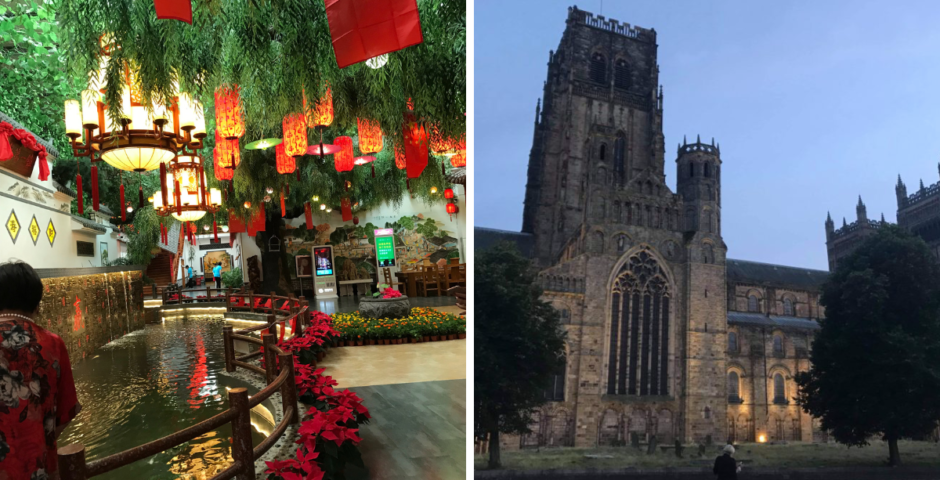 Durham students told Chinese exams will likely be in person, despite finalists not having a year abroad
One student even chose to transfer degrees after not being able to go abroad
Students sitting Chinese language exams this summer have been told that the University's current plan is for their exams to be in-person, despite it being one of the only courses without a year abroad last year.
This proposal was revealed to students yesterday in a meeting with the department, to much dismay from students.
Due to the pandemic and Coronavirus restrictions, students weren't able to go to China for their year abroad in third year, although a small portion of the cohort were able to go to Taiwan instead.
A year abroad in China is a key component of the Chinese Studies degree and is advertised as mandatory on the Durham University website, which says:
"Students are required to complete a full academic year studying Chinese at an educational institution in China, and to complete all of the assessments associated with their studies."
The University reportedly suggested that exams might be in-person due to alleged "collusion" in previous years when the exams had been held online, and that Chinese is more difficult than other languages to do well in, due to being an entirely different writing, linguistic and grammatical system. Arabic and Japanese are also under consideration to be held in-person for similar reasons.
The Chinese Studies course accepts students who are complete beginners, as well as students who have had previous experience studying the Chinese language. Students report the year abroad was advertised to students as the time where their language would most improve, and students who had started ab initio would catch up to the more advanced students.
When students return for their fourth and final year after the year abroad, it is expected that students will all be at a similar level – HSK 5 is the expected standard. HSK is a specific Chinese fluency grading system containing six levels, of which level 5 indicates near-fluency.
As the majority of students haven't been able to go abroad and the criteria for the course wasn't met, their Chinese language level has suffered significantly. Whilst some students took part in online classes, others were left to self-study for a year.
A number of students said that the online classes weren't particularly useful, and some even dropped out of them altogether. The classes were Monday-Friday for three hours early in the morning, as they were live from China.
Students suffered from a heavily disrupted first year with strikes and the start of the pandemic in second term, followed by a year of online learning in second year, then a cancelled year abroad, culminating in a final year where the only provisions that have been made after such a tumultuous degree are two extra lessons a week.
Students were also told that the difficulty of the course would not be adjusted to account for their loss of language enrichment from the cancelled year abroad.
Speaking to The Tab, one student said they had to drop out of the Chinese Studies course entirely and transfer degrees as they had been told final year would likely be too difficult with the catching-up needed. The student had started as a beginner in first year and had no tutoring in place of a year abroad. They were offered no provisions to help them catch up.
All other language exams, such as French, German and Spanish are currently planned to be held online, as there was reportedly not enough evidence of "collusion" in previous exams to warrant them being held in-person as well. Aside from Russian, these languages all use the English alphabet and the majority of the courses only take students who had studied the language at A Level or equivalent.
A spokesperson for Durham University has said that a full statement on the matter is not yet available, but revealed that "this proposal is still subject to consultation – no final decision has been taken".
Related stories recommended by this writer:
• Rats, mould, and a crisis: The Tab investigates over 20 per cent rent hikes for Durham students
• 15 things that are easier to do than signing a student house in Durham
• I'm a fresher and the Durham Uni housing crisis is especially frightening for us