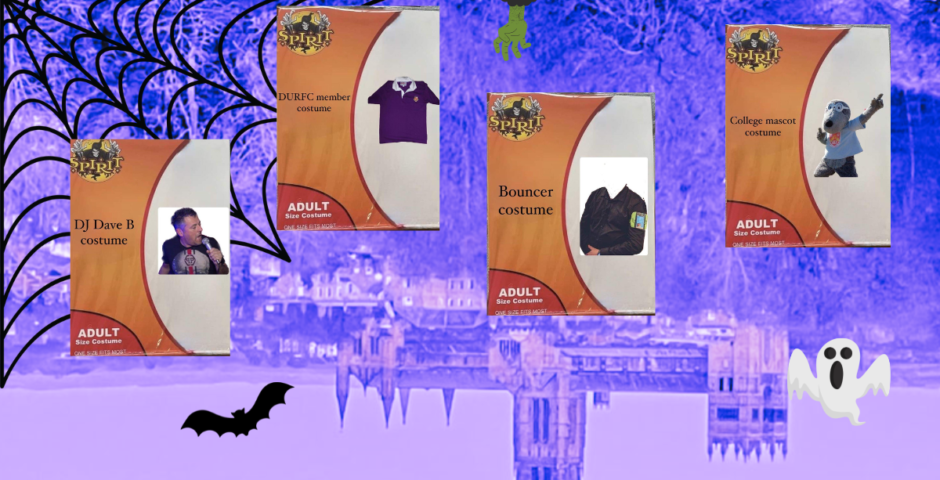 The 10 absolute must-have costumes for Halloween-ing in Durham this year
As if the housing crisis and the pre-readings you haven't done weren't frightening enough!
Have you been spending too much time queuing for houses this week and in desperate need of Durham Halloween costume inspiration? Look no further, as here are the ten hottest Halloween costumes in Durham right now. Take your pick, they're all guaranteed to up your pulling game.
Bouncer
Love listening to Freed from Desire and Mr. Brightside 1573749 times a night and kicking people out for no reason? This one's for you. Sadly however it does not come with the added height or buffness. You might need to stick a pillow down your shirt and wear heels instead.
College mascot
If a fur suit is your thing and you live laugh love your college, then this is about as close as you'll get to your costume being socially acceptable. Good luck taking this off if you somehow manage to pull.
Hatfield rah
'Twatfield' is a cruel and lazy stereotype and this kind of bullying has no place at Durham.
But do some of them only wear Schöffels? Yes. Can they always be seen puffing away outside the Hatfield gates? Also yes. Will you need to complete this costume with a signet ring and Daddy's credit card? Ding ding ding. Repeat after me: "Caecilius est in horto".
Frep
Genuinely the scariest sight in Durham, expect freshers to avoid you like the plague. Literally saw a group of them wearing the polo unironically on a night out last week. Foreplay is limited to asking what A Levels you did, what school you went to, and what your course is. Mix and mingle anyone?
Gown I will never get to wear 
If you've never seen the inside of a lecture theatre, but would queue for hours in pursuit of a Woodgate, this one is for you. At least the hood will keep you warm in the Jimmy's queue and shelter you from the cold reality of unemployment.
Crossgate Cat
I bet the Crossgate Cat Tinder account gets loads of matches, so if you're on the pull, this will be right up your street.
DJ Dave B
Nothing is cooler than dressing up as the icon of Durham's clubbing scene. Immaculate music taste does not come with this costume.
Rugby lad
Fancy yourself as a top shagger, got top notch banter and just love the boys? This is your opportunity to don the kit without having to go through initiations or fight any hockey boys. Plus, they pride themselves on their conversion rate #bleedpalatinate
Butler darts gilet
Do you live for a post-match Wiff Waff Monday? Do you chop a VK at any given chance? Do you know the route? One thing's for sure: the gilet stays on during sex.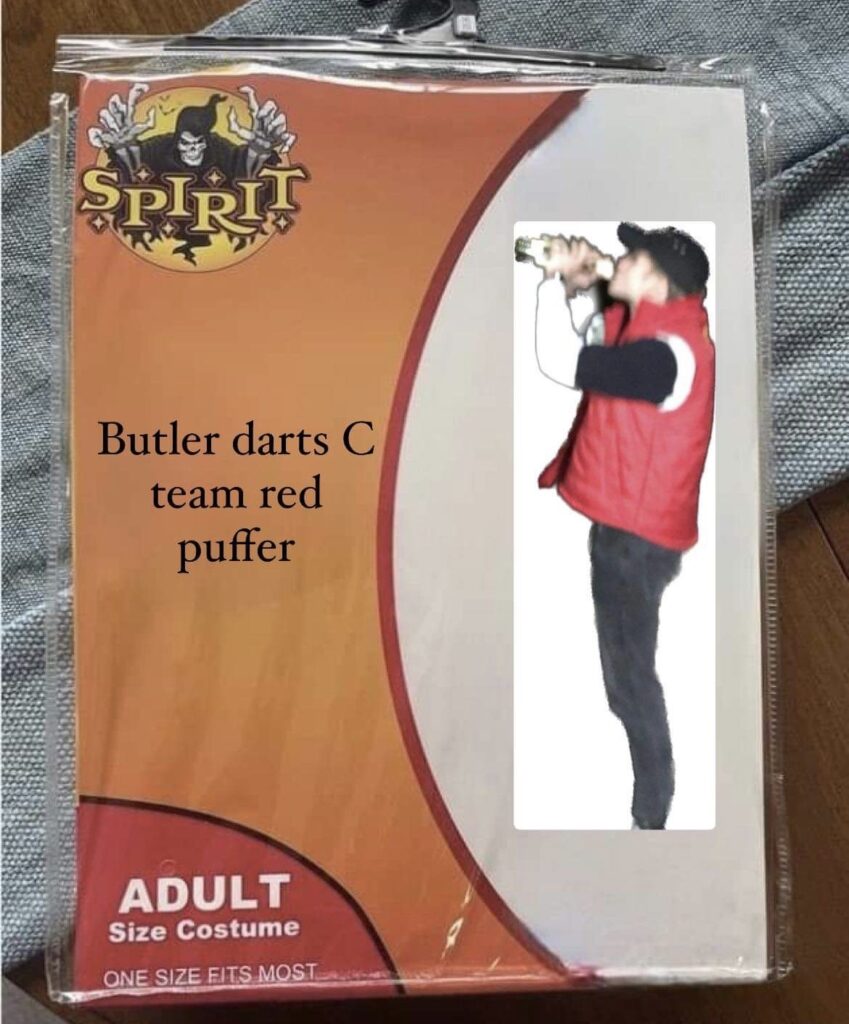 College kit bitch
It's not actually a costume, you just have a session at 5am tomorrow and can't risk missing it. I bet you're not even drinking. Your true love is rowing, so please stick to that rather than trying to woo some poor girl in the smoking area by telling her your erg time. And no, it's not sub six.