The ultimate guide to getting piercings and tattoos in Cov, by students who have done it
Like they say, beauty is pain
We asked a whole bunch of Cov Uni students for their experiences with getting a tattoo or piercing in Coventry and where they'd recommend.
Based on those reviews and our own personal experiences, we are going to share with you the best Coventry has to offer for getting your tats and piercings – and some handy dos and don'ts that come along with it.
We went to them all, so you don't have to
Before we reveal Cov's number one most voted piercing place (by the students we spoke to) we travelled to multiple piercing and tattoo places across town to get a fair basis for our recommendations.
Students we spoke to have had piercings done at Blue Banana, The Tattoo Shop and Sapphire and can tell you first hand there are many options for mutilating your body (as my mother would say) in Coventry. Most places range from a fairly similar price and do multiple methods of piercing and have an array of options.
Surprise! Blue Banana is your number one choice for piercings
Blue Banana seems to be the best place to go. Every person that has spoken to The Coventry Tab about their experience highly endorses them.
They've got a wide enough range of options, incredibly friendly, knowledgable staff and good sanitary conditions. Everything is very professional and well done, plus pricing is decent.
Depending on your piercing of choice the price will vary but nothing is overwhelmingly pricey. They also give you aftercare kits like the one below for free! It is definitely a student friendly place and is located at 24 Market Way (CV1 1DL) Side note: They also carry cool clothes if you fancy.
Drumroll please… Infinite Ink is your best tattoo shop
There's quite a few places in Cov to also get tattoos but our most recommended option has been Infinite Ink.
"When I got there it took them a bit to set up but they always let me know what was happening, I was taken to the studio area and she asked if there's anything I was worried about and was able to answer all my questions. We chatted the whole time and made me feel really comfortable."
Once again, the pricing varies and the only downside is that it's slightly out of town but Infinity Ink comes highly endorsed!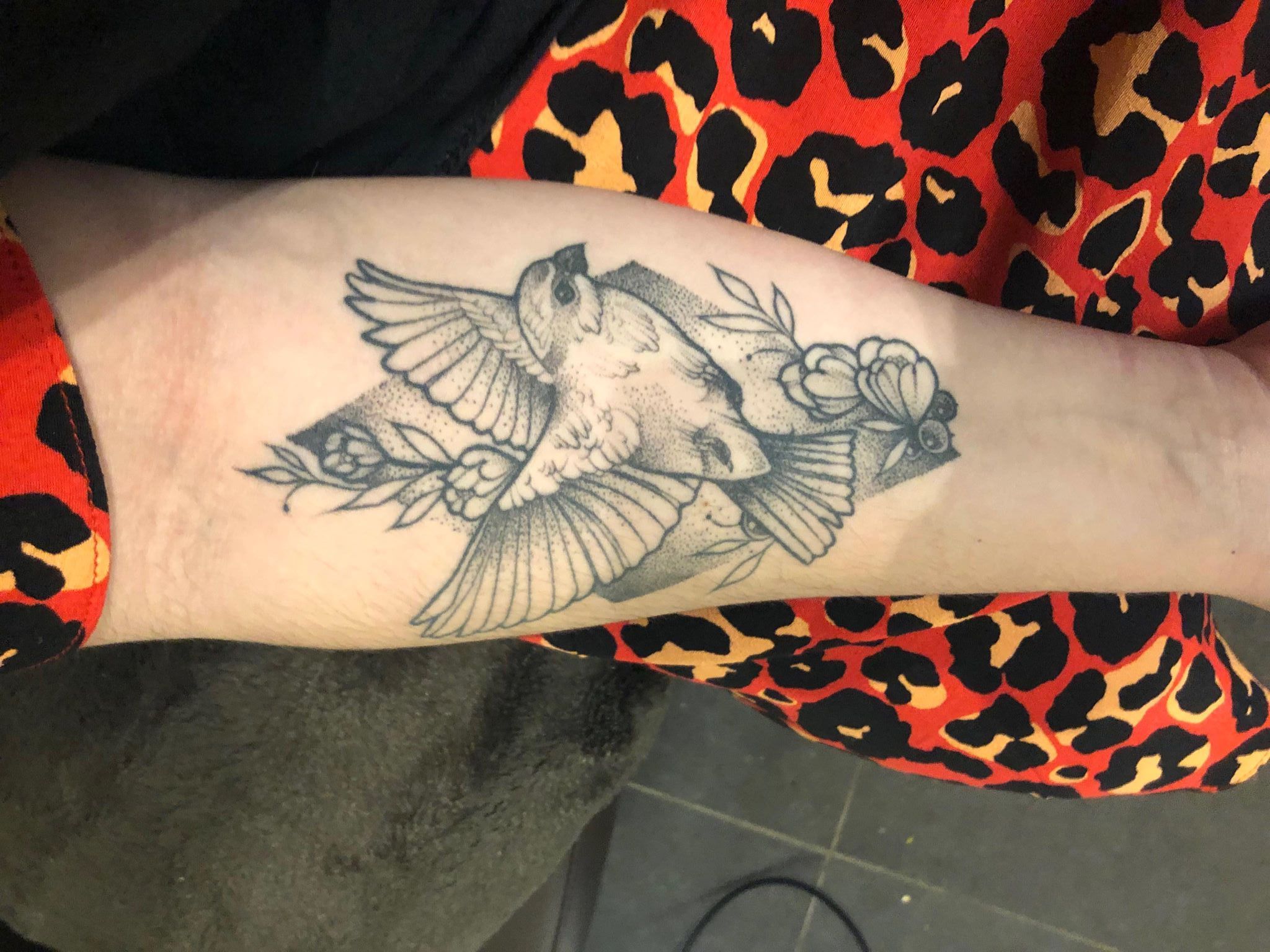 Other options for piercings and tats
If you find yourself wondering near the transport museum and just past Maccies you'll find temptation at the Sapphire Jewellery store (located very near by). It's one of those "we do piercings as well" places. They have a fair amount of options and do most piercings. The prices are decent as well.
Another option is The Tattoo Shop on Far Gosford Street. It's a decent place with good prices and a wide range of piercing options. Plus they've got a beautiful bulldog (we love you Arthur). What more could you want?
Our final recommendation is The Drawing Room located in Fargo Village. It's a highly professional place and the staff have even said: "We've got about the same hygienic conditions as a dentist."
They also work under a code of moral conduct to ensure maximum satisfaction to the customer, however they are slightly pricey for the average student.
The minimum price for a tattoo, no matter what the size, is £40 so we only recommend coming here if you're very serious and sure about what tattoo you want. Aside from that, the staff were very knowledgeable and friendly.
Dos and Don'ts
Firstly, for piercings, try to always go for the needle rather than a gun. A gun is harder to sterilise and uses blunt force trauma to puncture your body and cause blood flow to become airborne creating the perfect scenario for diseases. Basically it's just better to use a needle if you can.
Secondly, always ask questions and make sure you know exactly what's being done. This is especially important for tattoos because you need to make sure you're getting exactly what you want – it's there on your skin for good, after all.
Finally, check that the conditions of the shop you're going to are safe and clean and make note of their hygiene methods. We wouldn't want any pesky infections in our pretty new piercing or tat now, would we?