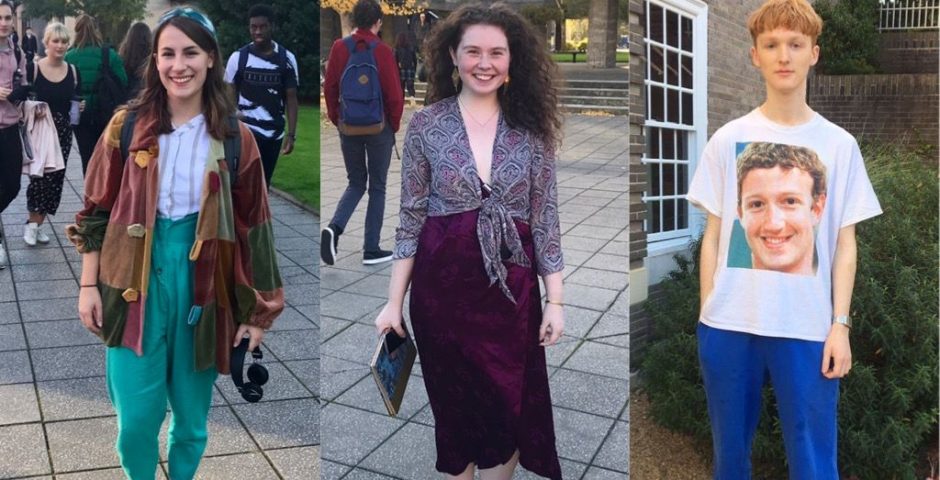 The Tab // CUCFS Best Dressed
This week's fashion highlights. Did you make the list?
Best Dressed
Cambridge
catwalk
CUCFS
fashion
fashion show
Oxbridge
student fashion
student style
Students
For this week's highly aniticpated edition of the Best Dressed list (I am sure you have been awaiting this next instalment all week with bated breath) we are in collabaration with the fabulous Cambridge University Charity Fashion Show (CUCFS) to bring to you a selection of some of Cambridge's most sartorially-aware students strutting their stuff around the lecture theatres, rather than on the catwalk.
David, 2nd year, Clare, Comp Sci
Evangeline, 1st year, Christ's, English
Tega, 2nd year, King's, Economics
Mollie, 2nd year, Girton, English
Jack, 2nd year, Catz, Engineering
Phoebe, 2nd year, MML
Emily, 2nd year, Land Ec
Emma, 2nd year, studying English
Jed and Bez, part of the CUCFS Committee!
Disappointed to have missed out on this week's Best Dressed, but think you have what it takes to strut your stuff on the big stage? CUCFS are holding auditions for models for the show THIS WEEKEND at The Gillespie Centre, Memorial Court, Clare College (click the link for the Facebook event).
Also come along to CUCFS's launch party on November 16th in partnership with King's Bunker and be among the first to find out about this year's theme.