Six fun sober activities that everyone can enjoy at Birmingham
Sometimes simple activities are the most enjoyable
It's often thought that drinking is vital to have a fun uni experience, and with that comes a lot of pressure. Sometimes there's nothing better than having an exciting day out (or day in) with your friends that doesn't include alcohol. You may not be in the mood to drink, or you find drinking completely uninteresting.
The number of people who aren't drinking is rising in the UK. However, people are often seen as being grumpy or not 'getting in the spirit' when they turn down a drink. It is now more important than ever to create a feeling of inclusion for non-drinkers, whether this is by doing sober activities or respecting their decision to not have an alcoholic drink.
There are so many other ways to have fun with friends at uni without drinking. Here's a list of six fun activities that don't involve alcohol and a bonus is you don't have to deal with a hangover.
Pub quizzes
There's nothing better than getting your quiz on and taking part in a pub quiz. Even the least competitive people become determined to win, but of course we all know it's the taking part that counts! Grab your housemates, friends or course mates and get them signed up to test your general knowledge. Who knows, you might even win!
Here are three pub quizzes in Selly Oak you can try out: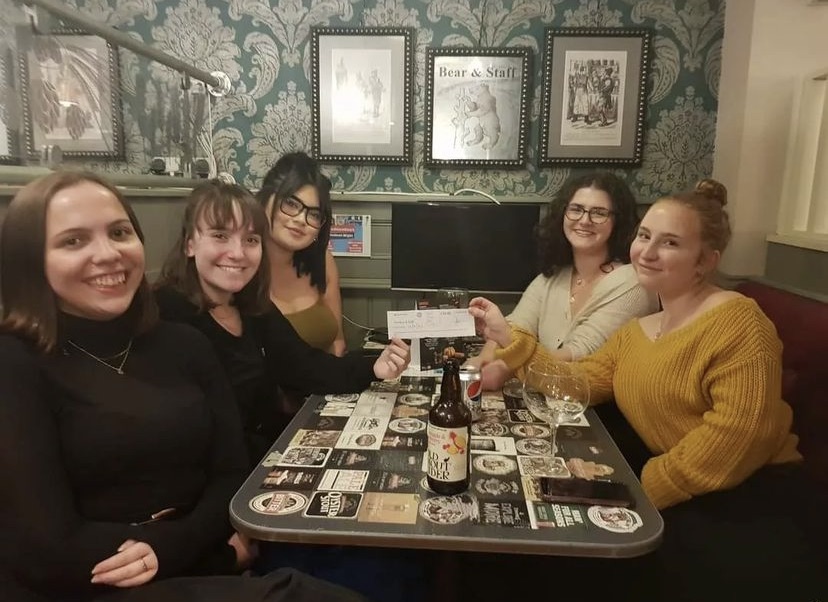 Try out different cafes
There are lots of different types of cafes to try out in Birmingham, where alcohol isn't required to have a great time!
Chance and Counters is a board game cafe in the heart of Digbeth. There are over 500 games to choose from, along with amazing food. Make sure to check out their Taco Tuesdays and Wing Wednesdays, with half price food respectively! Don't worry if you haven't got anyone to go with, Chance and Counters holds a 'Social Gaming' event every Monday from 6pm where they will match you with friendly people.
Another amazing cafe to try is Creative Coffee Hub on Raddlebarn Road in Selly Oak. There are a range of craft activities to try out, including pottery painting, wreath making and wire decoration workshops. The coffee shop has a relaxed environment, making it the perfect opportunity to chill out with friends whilst doing some painting.
Baking
Whether you have the skills of Mary Berry or not, baking is a fun activity to do at home that doesn't cost a lot. Gather some friends and you could have a bake off, testing who's the best chef in your house! See who can decorate their cake the best or go all out and recreate an episode of 'Come Dine With Me.'
Not only does it fill your home with amazing smells, you also gain a tasty snack (hopefully!) afterwards. It's a win-win!
Board game night
It doesn't get much better than a chill night in playing board games. The classics like Monopoly, Cluedo and Scrabble are classics for a reason! It's a great opportunity to spend time with your friends too. If your uni course is getting too stressful, it's important to take breaks so why not play a game in the meantime.
The best way to get your hands on cheap board games is definitely local charity shops. Make sure to check out St Mary's Hospice Charity Shop on Heeley Road in Selly!
Go out anyway!
Ultimately, the most important thing is that you have fun. If you're able to go out with your friends, who are drinking when you aren't, then amazing! Remember you aren't everyone's mum and it isn't your responsibility to look after everybody.
Alcohol isn't a prerequisite for having fun. You can go on a night out completely sober and have an amazing time. Hey, you'll even remember it!
Join a society or discussion group
At Birmingham you can join UoB Sober Socials Society, who believe that you don't need alcohol to have fun. They create a welcoming space, where inclusion is central to their alcohol-free socials.
Activities they run include: bowling, games nights, cafe trips, murder mystery parties and coffee mornings. If you are struggling to find sober activities to take part in, make sure to join UoB Sober Socials Society!
If you're worried about your own or someone else's drinking, you can call this free helpline in complete confidence. Call Drinkline, the national alcohol helpline, on 0300 123 1110 or visit the Alcohol Change website. 
Related articles recommended by this writer
•The pressures of drinking culture at UoB
•Meet some of the most niche societies at UoB