How to stay safe in Selly
burglary
crime
crime stoppers
mugging
police
selly
selly oak
the tab
the tab birmingham
the tab brum
university of birmingham
UoB
With an increasing number of burglaries, muggings, and attacks in Selly over the past few weeks, we thought it useful to share some information provided by the police and the Guild about how to stay safe in Selly:
Burglaries
A lot of it might sound like common sense, but it's really easy to forget how important some of these are. The best ways to avoid being burgled are:
Leaving a light on – as mundane as it sounds, leaving a light on can actually work in deterring intruders.
Telling taxi drivers someone is home – without suggesting there are any links between burglaries and taxi drivers, mentioning that some of  your friends have stayed in is actually a good way to deter interactions between burglars and taxi drivers.
Taking out insurance – if you can afford it, do it. It means if you're stuff gets stolen you can get compensated.
Checking your windows and back door before leaving the house – these are often left open by mistake and can be easily forgotten about.
Make sure you lock your bedroom door – even if you think your housemate will be in all day.
Backup everything – Just in case something does happen, make sure your work is all on a memory stick somewhere, along with photos and videos.
Muggings
Quite a few have happened recently, including one guy who was approached by someone asking for the time, and had his phone stolen when he got it out to see.
The ideal situation is to be walking home with a group of people to make sure you're safe, but often this just isn't feasible. Thankfully, there are a few apps that can make your walk home safer.
PanicGuard – This has been recommended by the UK Police and was developed with the help of Crime Stoppers. A simple shake of your phone activates alerts to your emergency contacts and with the use of real-time location updates your friends can know where you are at all times. If the user falls or is injured, the motion sensor system notifies your emergency contacts and the app allows you to contact them. The app also features an emergency pin which escalates the alerts on your emergency contacts' phones.
Circle of 6 – Two taps of this app allows you to let your 'circle' of emergency contacts know where you are and how they can help. 'Come Get Me' alerts your circle to come and find you while sending them coordinates of where you are in real time. 'Call Me' sends your circle a text saying "Call and pretend you need me. I need an interruption". The 'Chat Icon' sends a message saying "I need to talk." to your circle.
bSafe – This app also uses your GPS and allows you to check-in and check-out of certain locations. When you leave a location your 'Guardians' will be notified. If you press the app's emergency alarm, bSafe will record audio and video from your phone if you want to present it to the police later.
Companion App – This app is also great as it checks in with you during your journey home. If your phone is dropped or if the user falls, a notification is sent to confirm the user is okay. If it's not responded to the app contacts your 'companions'. The app also features an alarm system that can be activated to dissuade attackers.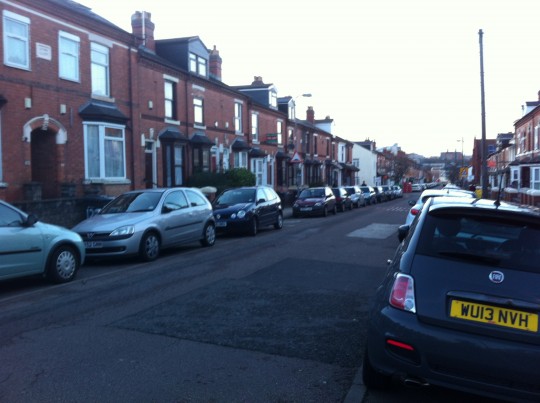 Harassment
Street harassment can be many different things, including: vulgar gestures, sexually explicit comments, leering, whistling, kissing noises, following someone, flashing someone, blocking someone's path, sexual touching or grabbing and public masturbation. Everyone reacts differently to situations, so whichever approach you take it is completely up to you.
If you think someone might be being harassed but you aren't sure – do something. Even if you aren't certain, it is always better to say something if you're uncomfortable than to simply ignore it. Here are some examples of things to do if you see someone (possibly) being harassed:
Ask the target if they are okay
Call the police
Take a photo of the attacker
Offer to get help or offer the target to walk with you
Tell the attacker that their behaviour is not acceptable
Distract the attacker – for example, ask for directions.
Reporting a crime 
More information and details of crimes could really make a difference to safety in Selly. Should any readers experience a crime here are some useful contacts to have:
Emergencies – 999
Non-Emergencies – 111
Crimestoppers – 0800 555 111