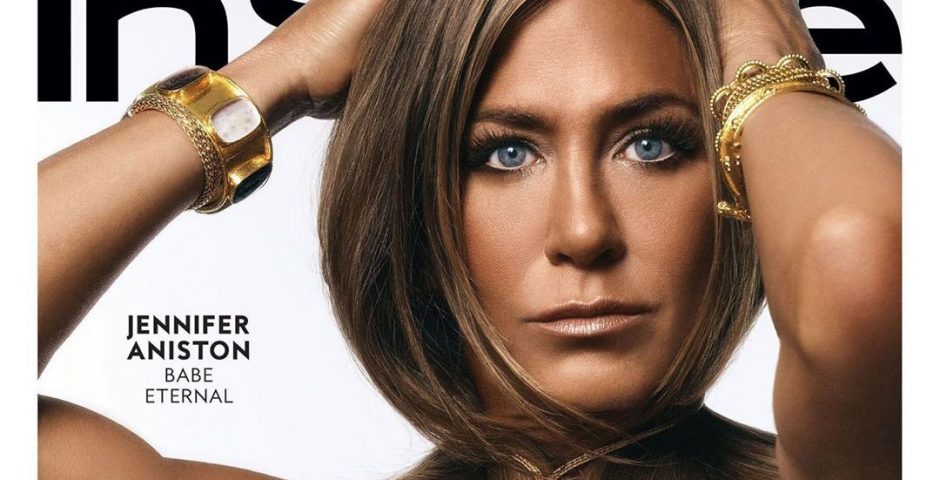 Yikes! Jennifer Aniston is being called a 'blackfish' over this magazine cover
People are comparing her to 'Rachel Dolezal'
An InStyle Magazine cover of Jennifer Aniston is gaining criticism for how dark her skin looks.
The Magazine has five covers to promote its October beauty issue, but the one with Jennifer wearing a necklace around her hair has drawn the most attention.
Comments underneath InStyle's Instagram post read: "I didn't know she was a person of colour", "very brown" and "blackface."
One commenter wrote: "I get that these covers are supposed to be channeling the glamour of yesteryear but that 'glamour' routinely marginalised women of colour for white women (whether made tan or otherwise). Seeing Jennifer Aniston several shades darker than normal reminds me of that legacy. In 2019, if you want a brown-skinned woman on your cover, put a brown-skinned woman on your cover."
Most comments are criticising the magazine instead of Jennifer herself, because she looks much lighter in other pictures.
"Jen is an icon, and loved by so many. She doesn't need the heavy airbrushing and 10 shades too dark 'tan' I suppose magazines such as yours assume we're too blind to notice? Trust me we'd have a lot more respect for you if you just left the heavy handed airbrushing out of your covers," one fan said. While another wrote: "Congrats on making her look nothing like herself."
On Twitter, Jennifer Aniston has been compared to Rachel Dolezal, a white woman who infamously "identified" as black and Ariana Grande, who has recently been accused of blackfishing.
One person wrote: "They gave her the Ariana Grande package I see." While another asked: "What in the Dolezal is this?"
Someone posted a picture of Jennifer Aniston with the caption: "2019: The Year of the Blackfish."
InStyle Magazine is yet to issue a comment.
Related stories recommended by this writer:
• Ariana Grande is a blackfish and these are the receipts
• Ariana Grande's evolution from 2009-2019 will leave you SHOOK
• Calling time on Jameela Jamil and her toxic brand of feminism