The truths about A Level Results Day York students want you to know
'The best lesson I learned is that it's not rejection, it's redirection'
Wow, it's here, and it's stressful. You've been up all night just so you can start refreshing UCAS Track bang on 8am and find out exactly where you'll be in a month's time.
From seven students who have been through all the different scenarios you have on Results Day, whatever happened, it will be okay.
If you saw us walking around campus, you wouldn't be able to distinguish which one of us had to resit Year 12, which missed all their grades, which had an Unconditional, and which one changed their course last minute.
We've been through it all, so here's what we wish we knew before Results Day!
Georgia, Graduate
My advice would be not to worry if you find yourself in Clearing, I did and it was the best possible situation. Everything happens for a reason.
You will end up exactly where you are supposed to be, doing exactly what you should be, with those you are destined to meet.
Even if you don't think it reading those results all sniffly nosed and puffy eyed, you aren't defined by a grade and taking a different path to the one you had planned doesn't mean you've failed.
Zara, Second Year
All throughout my school years I'd gotten straight A*'s and A's, and anything less than an A was a massive disappointment to me.
I had one bad exam and stressed about it the entire summer.
I gained two A*'s and a B and still found myself in Clearing because I hadn't achieved an A in my last subject. Missing your grades doesn't mean you aren't destined for success.
I've learned not to plan my life out in every little detail and to just go where life takes me. York wasn't even an option for me, but now I couldn't imagine myself anywhere else.
The best lesson I learned is that it's not rejection, it's redirection.
Results Day will come and it will go, and every closed door will lead you to something better.
Charlie, Second Year
Results Day isn't all about the disappointments. You might have done really well and found yourself in Adjustment, so if that's the case, well done!
Celebrate every personal success because you worked hard for it, and it's paid off.
They say A Levels are the hardest years of your life, and in my experience at least, it's true. So, whatever your grades, know that the worst is over and it will only get better from here.
Katy, Second Year
Results Day seems like the most stressful thing in the world all Summer, and then that's it, it's over just like that.
If you find yourself in Clearing, remember that you still have choice. It may seem really panicky and rushed, but there are so many uni's out there with spaces, so make sure you pick the right one for you and not just the first one to accept you.
You can always decline an offer from a university if you feel it isn't for you.
Trust your gut, because your gut is always right.
Hamzah, Third Year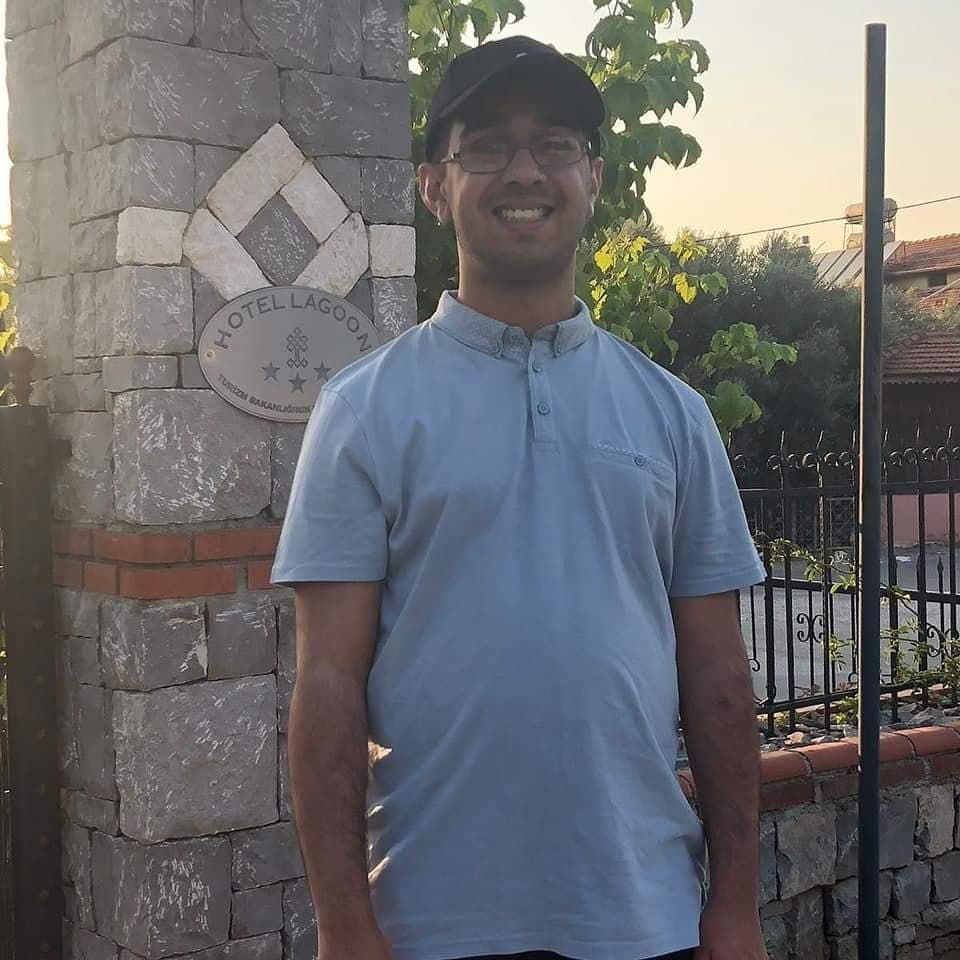 Do not let your grades define you. It is okay to be upset if you haven't got the grades you wanted and equally it is okay to be proud if you have got the results you were hoping for.
Your feelings are valid, but ultimately, it is not your A Level grades that will define your time at university.
University is a time of growth and for you to make new friends and pursue new opportunities. University is a fresh start, so make the most of it.
Aidan, Second Year
Results Day isn't an indication of how your life is going to work out. There is no "one size fits all" model to life, so if you find yourself taking a different path to what you had imagined, that's okay.
Whatever you're doing next year, you can't compare yourself to other people. This next year should be about self growth, you're finally out of the schooling system and have so many experiences yet to be had.
If you didn't get the grades you wanted, it isn't the end of the road. It's just a different route to the one you had planned.
Isabella, Third Year
On my results day, I was pretty disappointed with my German grade. It had remained the same since the year before and I felt as though I wasn't progressing.
Whatever your results on results day, know that you have options and definitely contact your chosen uni.
I emailed York and asked what my options were. They replied and said there was an opportunity for me to do a different course in the department.
I have never looked back and I can honestly say that I love my degree. I'm about to go into my third year and I can't believe I only have one more year left!
I've met so many incredible people at uni, from all backgrounds, with all sorts of grades and experiences.
The takeaway message
Despite all of our different Results Day experiences, we all made it through, and you will too. It's crazy even writing this article, because only last year even the mention of Results Day gave me anxiety, but now it's just a memory to look back on.
Whatever you end up doing, if it's something worthwhile, then it wasn't a waste of time.
Say yes to every crazy opportunity you get, this is your time to discover what it is you really want out of life.
From us to you, you did it!! Well done for all your hard work over the years xxx