Vote: Which is the ugliest part of Warwick Campus?
The University of Warwick is famous for many things: Purple, The Koan and Disco Dave to name a few. But one thing it certainly isn't famous for is architectural finesse. Indeed, if there's one thing about Warwick's Campus we can all take pride in, it's the fact that no other University in the country has quite such a collection of… interesting buildings. The kind that evoke questions like, "Who on earth thought this was a good idea?"
So that brings us nicely to today's question: Of all the buildings on Warwick campus, which is the ugliest? Will you choose any of our five standouts, or do you have a suggestion of your own?
Standout One: The Library
If there's any surprise about the Library's inclusion, it's probably because it's so far up this list. I mean, honestly, there's no doubt that this place is a disgrace to libraries worldwide. Still, it deserves credit for for at least two things:
1. It's symmetrical, so that's something.
2. At least the font on the door isn't Comic Sans (small mercies).
Standout Two: The Science Building
After reviewing the library, I was pretty sure that it couldn't get much worse. Then I turned around, saw this, and realised that I was wrong. Very wrong.
I mean, what is this? No finesse, no sparkle, no nothing. This building is literally a blank wall. Is that what the building plan said? Like, "Blank wall" and everyone just sort of let it happen? I'm all for avoiding effort where possible, but this is something else. There's nothing specific to pick up on here, and that's the problem. It's just nothing. A big old building of nothing. YAWN!
Standout Three: The Modern Records Centre
One word: scaffolding. This building literally just looks like scaffolding. Like, is it finished or is it still a work in progress? (With half of campus looking like a building site, it's hard to tell.)
But on the bright side, at least the MRC is permanently decked out for Halloween, what with it being dressed as it's own skeleton and all. It's spooky season, baby!
Standout Four: Humanities: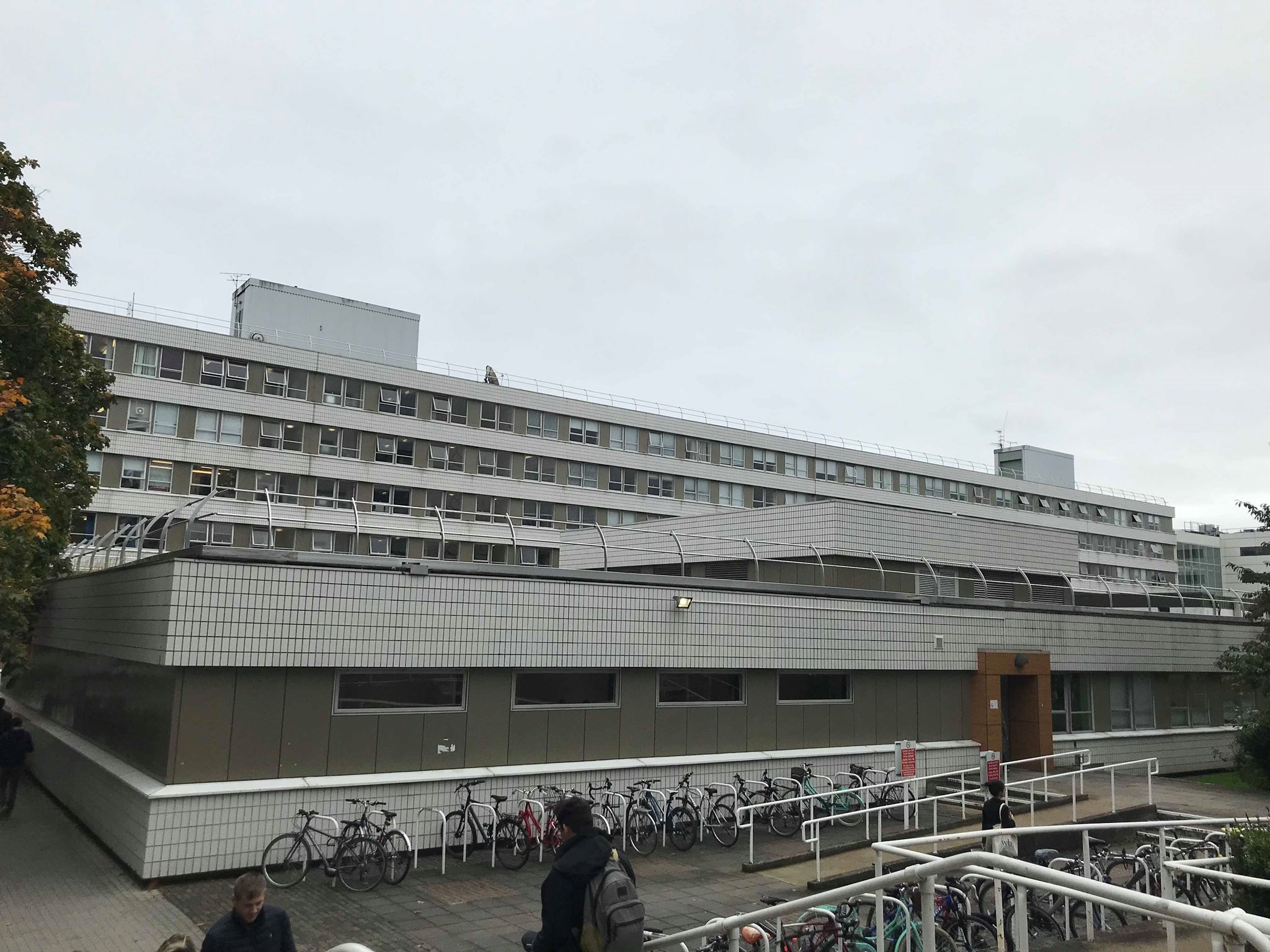 This one really does speak for itself, so need I say more? Because I really don't want to.
In short, it's an eyesore. The building is massive (pretty unavoidable, I'm afraid) and gives off some serious top secret government lab vibes. According to a plaque inside, the building "offered visionary architects the oppourtunity to develop iconic buildings" and, wow, did they miss the mark with this one. Iconic? Perhaps. Ugly? Definitely.
Standout Five: Senate House
I know what you're thinking: "What could possibly be worse than the Humanities building?" Well, the answer you're looking for is Senate House. "Why?" I hear you cry. It's simple – the place looks like an abandoned fortress. Like a prison van and Fort Knox had a love-child. But instead of guarding $6.22 billion dollars worth of gold, this place houses spare student ID cards. – Lame!
And there you have it! Do you agree with our picks, or do you have some of your own? Let us know and vote below!