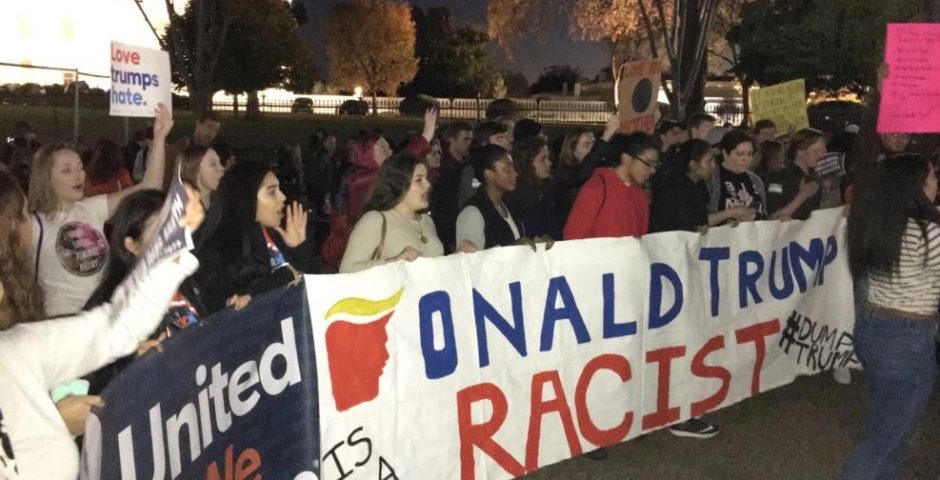 Warwick students to protest Trump's Muslim travel ban on the piazza tomorrow
Hundreds of students plan to attend
Students at Warwick University have arranged a protest against Donald Trump's travel ban for citizens from seven Muslim countries.
These countries are Syria, Iraq, Iran, Sudan, Libya, Somalia and Yemen. British citizens travelling to America on UK passports will also be blocked from entering if they have dual-citizenship.
The protest will be held tomorrow on the Piazza at 2pm. The event will be hosted by a range of societies including the Warwick Anti-Racism Society as well as Warwick Pride and Arabic Society.
It will be taking place alongside similar protests throughout the country as a demonstration of solidarity and opposition to a policy described as xenophobic and likely to fuel terrorism.
Almost 700 students have shown interest in the online 'event', with predicted attendance increasing exponentially.
The event also features a petition to prevent Donald Trump making a state visit to the UK.
This has already far exceeded the 100,000 signatures required for the issue to be considered for debate in Parliament, with 344,000 at the time of writing, receiving support from politicians including Jeremy Corbyn, Tim Farron and Alex Salmond.