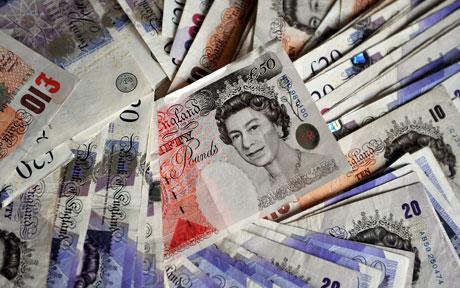 Warwick alumni scrape into fat cat league table
'Ultra-high net worth' grads ensure Warwick ranks 20th in league for filthy-rich
Struggling with the dissertation in an overcrowded library littered with pink slips? Bored out of your mind trying to piece together the notes for all those lectures you bailed?
Here's the motivation you need: there's yet another reason to be ultra proud you got into Warwick, as the university has scraped into the top 20 'High-net-worth graduate' rankings (we're 20th).
Some money-obsessed researchers at Wealth-X (who claim to be 'the global ultra high net worth intelligence firm') have organised UK universities by the amount of stinking rich graduates they have.
They have no time for small change; to make the list you need to have at least $30 million. Wealth-X have calculated Warwick have 53 loaded individuals, averaging $36 million each and with a combined net worth of a cool $1.9 billion.
This is surely all the impetus you need when struggling through another text book or lab report.
However, before you start ogling Lamborghinis and super-yachts, there are a few sobering facts about the report. Firstly, chances are all your mates from home go to universities in the higher 19 places on the list. Predictably, Oxbridge and most other Russell group unis beat us.
Less predictably,  institutions like Reading, Southampton and even Glasgow (really?) are higher than us. So unless you hang out with Poly knuckle-draggers, don't go bragging about it too much.
It's even worse if you're a girl. Warwick's big-wallet graduates are overwhelmingly male – 96%, which makes us the joint highest for male dominance. There are similar stats across the list, with Kings College London boasting the highest female gazillionaire percentage at 20%.
There is one more encouraging stat though, as simply living off rich ancestors is statistically a lot less likely than working hard for your own money (or winning the lottery or something).
The table differentiates between those who have inherited the bank balance and those who are 'self-made'. Only 15% of the fat cat graduates inherited their riches, while 67% got their millions through good old fashioned hard graft. The rest owe it to cheeky combination of both.
But remember, good things come to those who wait. The average age on the list is 57, clearly $30 million can't be made overnight. However, the list represents $267 billion so it might be worth being a bit patient.
There are only 2,318 graduates who have managed to make the list, so the odds aren't great. Do be encouraged though that your 3+ years in Cov wilderness has made you a lot more likely to reach the big bucks compared to the vast majority of the population. Now stop procrastinating on the Tab website and get back to those fucking notes.