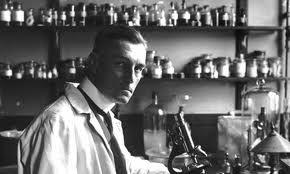 And We're Off…
Our politics insiders give you the lowdown on the up and coming SU Election.
Good Afternoon,
Allow me to introduce myself. My name is Sir Bernard Spilsbury. I am Warwick's newest, brightest and most scandalous son. Where do I live? Doesn't matter. What do I do? It's of no concern to you. All you need to know is that I will be bringing you the juiciest and most shocking stories in and around Warwick SU politics, straight from the heart of the bubble. Just waiting until it all goes 'POP!'
With only three weeks until the presidential elections here are all the possible runners and riders:
1)      Nick Swain (Odds of victory) 7/4:
The old dog will be gunning for a record 8th year at Warwick. Rumour has it that he first graduated alongside Nigel Thrift. Strong favourite. He may find an improved field of rival candidates means 2013 is not the 'pick-nick' that 2012 proved to be.
2)      Ben Frew 4/1:
Ben 'Add a Friend' Frew famously invited 2,000 people on a bar crawl…he got a 1% turnout. He'll have to improve on those figures to have any chance of success. A prolific and public campaign has so far left no stone unturned. Unless he can turn Facebook friends into votes, it looks like we've found Wally.
3)      Ben Sundell 7/1:
The current Welfare Officer will be taking a gamble by going up against his mentor Swain for President. But will we be saying 'fare-well' to our 'wel-fare' officer? This dancing queen will have to make an early move if he is to defy the odds. Will he cha cha cha his way into the President's office or Fox-Trot his way home with his tail between his legs.
4)      James Huxley Beavis: 9/1
Famous for going homeless over Christmas, but do Warwick students really want a tramp running our SU? The current President of RAG has been likened to Harry Styles for the swarm of screaming girls that follow him around campus. The current Saint of Warwick, if there is a time to cash in on good publicity, it is now.
5)      Aaron Bowater: 20/1
Still drowning his sorrows from the tragedy of his 2012 defeat, could return to take on his arch nemesis Nick Swain. Can this campus comedian pull off a fresh and funny campaign and go all the way? Or does the Warwick Class of 2013 demand more than a Gregg's and a Monorail on campus?
6)      Michael Timmins: 100/1
He likes to stay up 24 hours, and that's not only when he's on shift in The Learning Grid. Despite his bold claims of bedding half of campus, we all know the only woman in his life is Maggie Thatcher. After leaving it late to decide whether it is 'Time for Timmins', only a shamelessly aggressive and public campaign will put him in contention for the greatest shock in Warwick SU history.
So there you have it, the foundations for one of the closest presidential races in modern times.  As we build up to the election and speculation reaches fever pitch, I will be walking along with you every step of the way.