Where to live in your second year
Looking for a house in Brighton, but not sure where to look? We've got you covered.
Lewes Road
Price: £££
This infamous road is jam packed full of like minded students who just want the ease of the 25 bus route and enough late night off licenses to keep up a constant state of drunken lethargy.
If a sodden pit of alcohol isn't your idea of fun, there are loads of cafes, kebab shops and the ever-present orange glowing Sainsbury's sign. The houses are a decent size, and the route to the clubs is easy and convenient making it a perfect mix.
Just one word of warning: you'll pay for this ease. The rent is a little pricier than some other areas of Brighton.
London Road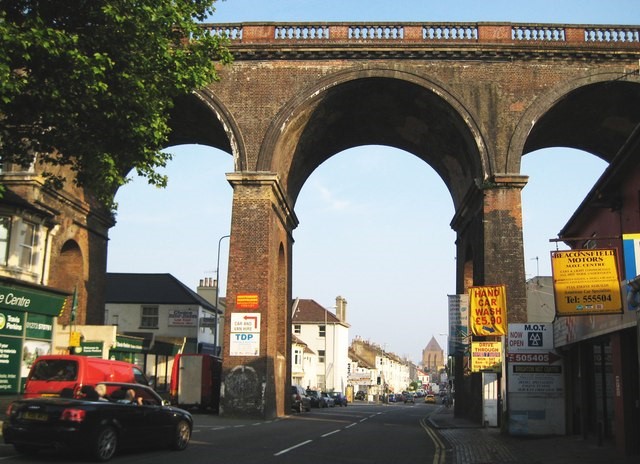 Price: £££
The many perks of living in this area include an abundance of football loving pubs, offbeat coffee shops, independent clothes shops and the train to uni taking all of six minutes.
There's loads of student housing and rent isn't too high so it's very popular. Should you want to enjoy these perks however, you must accept the fact that London Road has become the favoured hang out for the lowest grade of Brightonians.
As long as you're cool with sharing the bus stop bench with the local crack addict, you'll get along just fine.
Elm Grove and Queens Park Road
Price: ££
Despite the ridiculously long hill and total lack of any night buses, Elm Grove and the surrounding area is a popular choice.
There's a direct and less crowded bus service into uni provided by the mighty 23 and you're still close enough to shops, bars and clubs. The houses are a decent size and the rent is usually a little less than the nearby Lewes Road.
If you don't mind climbing Mount Everest after a boozy night out, it's a pretty safe choice.
Moulsecoomb
Price: £
The houses are big, the rent is cheap and you're a stones throw from uni. That's all well and good, but you should be warned that to live in Moulsecoomb is to be one of the most boring people roaming the streets of Brighton.
It's a favourite with international and exchange students who have paid too much money to be here to go wasting their time on sampling the nightlife our fine city has to offer. You've been warned, you skintflints.
Central Brighton
Price: £££££
If you're desperate to be truly integrated in the buzz of Brighton, then having the beach, the shops, the bars and the clubs right outside your front door could not be more perfect. In exchange, you'll pay extortionate rent for a squat above a questionable smoking paraphernalia shop and will have to listen to a constant stream of noise from the rowdy party makers traipsing through the Brighton streets at all hours of the day. On the other hand, there are massive positives. You'll be stumbling distance from clubs and kebab shops alike, and whatever the hour, you will find an off-licence open to help you in your time of need.
Kemptown
Price: ££££
Admittedly, Kemptown is pretty posh and a little bit try-hard at the same time. If you live in Kemptown, it might take you a while to get into uni for that dreaded 9am.
However, it has tonnes of bars no ones ever heard of, some great places for food and (most importantly) beautiful views of the seafront.
Getting home from a night out is nice and easy and the strong gay community in the area have injected some semblance of fun. For a nice (if a little pricey) peaceful house with a Grubbs on your doorstep, Kemptown is a winner.
Hove
Price: £££££
Hove has a reputation for being a mind-numbingly boring sequence of streets that all look the same. It has no atmosphere and a total lack of phone signal and Wi-Fi access. Reputation does not lie.
Hove is essentially one huge glorified retirement home so there are very few student houses, and you'll have to pay a shitload of money if you want to bag one of them. Basically Hove is nirvana for hermits. Have fun, you hermits.