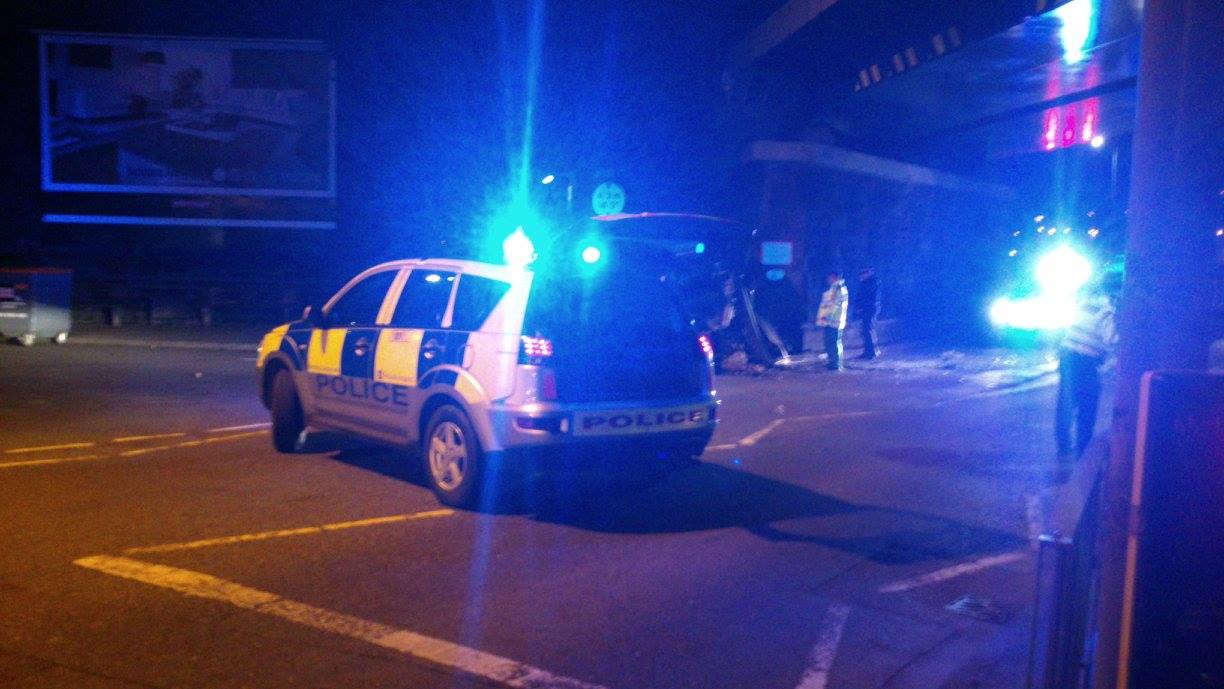 Crash outside university flats
Causewayhead Road closed to traffic
accident
car
car crash
stirling
UPDATE: Click here for our updated report on the crash.
A car crash outside Stirling Uni flats has shocked students.
The crash took place on Causewayhead Road by John Forty's University accommodation at approximately 12:25 pm.
According to an eyewitness the driver was female and "must have been driving over a hundred miles an hour".
The car, which seemed to be a black hatchback, was flipped onto its front and the front half of the car was very badly crushed.
Paramedics arrived on the scene within minutes but did not seem to be trying to rescue anyone from the car, probably due to the severity of the damage towards the vehicle.
Another eyewitness said the crash was worse than what you see in movies and noted that "no one is coming out of that in one piece."
Causewayhead Road is closed to traffic at the moment and at least 5 police vehicles, 2 fire trucks and a few ambulances are at the scene, directing cars and people away from the incident.
The police are unwilling to comment at this time.