Rectorial 'Rumble in the Jungle'
The University of St Andrews, like the three other ancient Scottish Universities has had a Rector (Lord Rector) since the Universities (Scotland) Act of 1858. The Rector acts on behalf […]
The University of St Andrews, like the three other ancient Scottish Universities has had a Rector (Lord Rector) since the Universities (Scotland) Act of 1858. The Rector acts on behalf of students to preside over the University Court (imagine a school Board of Governors). Furthermore, the Rector can act as a third party and advocate for the Student Association.
The current Rector is Kevin Dunion, the first Scottish Information Commissioner who's tasked with enforcing and promoting the Information Scotland Act 2002.1 Past Rectors include, John Stuart Mill (first class Philosopher), Andrew Carnegie (first class capitalist and philanthropist), Field Marshal Sir Douglas Haig (first class trench digger), Fridtjof Nansen (first class badass), John Cleese (first class python), and Katharine Whitehorn (first class journalist).
The Stand will be interviewing each candidate over the next few days. In the meantime, here are our brief candidate profiles:
Colin Fox
Does he really need an introduction? It's Colin Fox, the national spokesperson of the Scottish Socialist party. He runs in just about every Rectorial election.
Education: He studied mathematics at Strathclyde University before switching to Bell's College Hamilton.2
Interaction level: Mr. Fox has been involved with many societies in St Andrews including the Union Debating Society, Stop the War, and Lower Rents Now.
Abeer Macintyre
If she lives up to her name and buys The Stand a beer, we'll vote for her.
Occupation: Abeer is a journalist and former regular presenter for BBC Scotland. She was even awarded a Sony Award in 1995. Abeer also helped create Mary's Meals, a charity for children in the developing world.
Bonus: If elected, she would be St Andrews' second female rector and first since the early 80's.
Alistair Moffat
Basically a big teddy bear. Also, a graduate of St Andrews
Bling factor: Award Winning journalist and writer, director of STV and ITV, and former director of the Edinburgh Fringe Festival.3 If that's not enough, Alistair Moffat is also a historian with close ties to the last Labour government and counts Gordon Brown as a personal friend.
Commitment: So far this year, Moffat has made an appearance at a Union Debating Society debate and campaigned in the Union last Friday night.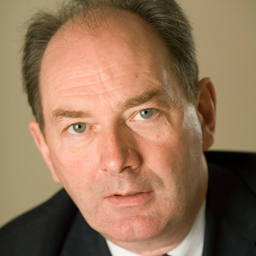 Michael (Lord) Forsyth
A Graduate of St Andrews who was knighted (oooh) in 1997, appointed to the House of Lord in 1999 (aaah).
Solvency:  Deputy Chairman of Evercore Partners International, Director of J&J Investments, with former ties to JP Morgan.4
Politicking experience: Secretary of State for Scotland under John Major.5
Pat Nevin
Ask any footballer at St. Andrews and they can tell you the Pat Nevin is a truly impressive athlete. In his 20 year career he played for Motherwell, Kilmarnock, Tranmere Rovers, Everton, Chelsea, and Clyde.
Education: Mr. Nevin received an arts degree from Glasgow Caledonian University.
Do-gooding: Since his retirement from football, Mr Nevin has worked for Football Aid, The Scottish Autistic Society Fundraising Committee, and is a part of the anti-racism movement in football.
1. http://www.legislation.gov.uk/ukpga/Vict/21-22/83
3. http://findarticles.com/p/articles/mi_qn4156/is_19990627/ai_n13938189/
4.http://yourunion.net/studentvoice/content/776943/rectorial_election_2011_/rectorial_candidates_2011/
5. http://www.parliament.uk/biographies/michael-forsyth/26776