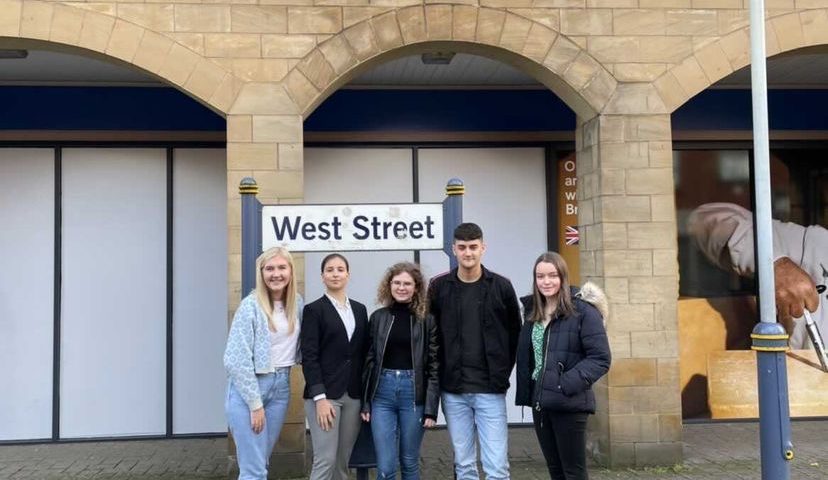 Claim Back West Street wins £5k to help make nights out safer for students
'With the support we have received so far, we have planted the seed for claiming back West Street'
Claim Back West Street, a campaign launched by five students at Sheffield University to tackle drink spiking cases in the city, has achieved its goal to introduce greater safety measures against spiking in bars on West Street.
Over the last month, the campaign group has gained support from local MPs, South Yorkshire Police, bars and organisations around Sheffield and on Friday they announced its success of securing £5,000 towards anti-spiking measures in these venues.
Hannah Youds, who lead the campaign, said:"Working on this campaign has been such an emotional journey.
"We have really pushed for the city to get behind us and believe we've already made a difference to whether people feel safe or not, especially with the backing of MPs, Councillors and Sheffield-based organisations.
"With the support we have received so far, we have planted the seed for claiming back West Street."
West Street is is a popular student night out. It includes a variety of bars like, Tiger Works, Molly Malone's and West Street Live.
Hannah Youds, 21, told the BBC, there had been numerous "horror stories" from people out socialising on West Street in Sheffield.
She said: "It's frightening. There's a general feeling of being unsafe and we want to make our voices heard."
Across the UK, around 200 drink spiking incidents have been reported in September and October of 2021, though many claim this to be an incredibly conservative estimate. A Tab survey found over 2,600 young people believed they have been spiked this term already. In Sheffield last month, five girls said they were spiked in Roar, the popular sports night held at Sheffield Uni's SU.
Sheffield SU published on their website: "Although this is rare in our venues, we would like to reassure students of our commitment to ensuring everyone can have a safe night out."
People now also fear a new method of spiking in bars and clubs. In addition to being spiked by someone putting substances into your drink, many young people have reported being drugged by injection too. In the last two months, 56 people have reported to have been spiked by injection on nights out.
Claim Back West Street aimed to reduce this number and to protect young people on nights out. On 18 November, the campaign group gained backing from Sheffield City Council to implement change across Sheffield regarding drink spiking.
Stephen Lonnia, Chief Licensing Officer and Head of Licensing at Sheffield City Council, said: "We are only going to succeed in this if we all work together in order to make change in the city.
"In the medium to long term, it would be amazing if we could get at least one, if not two spaces in the city where we can have volunteers in a building where people know they can go. In the short term, we will be able to look at some joint operations involving the Council and South Yorkshire Police during the week to keep the streets safe.
"In addition, we hopefully have some funding we can invest into anti-spiking measures including: glass covers and spikey's. We have around £5000 to be able to do this and then distribute them accordingly across the city."
Related stories recommended by this writer:
•Walking alone at night isn't worth the risk': Students open up about female safety in Sheffield
•Breaking News: Three day strike action announced for Sheffield Hallam and Uni of
•Someone has turned Conduit Road into 'Condom Road' in a stroke of creative genius