The University of Sheffield are taking 'legal steps' to remove Arts Tower occupiers
This follows occupiers claiming the uni aren't allowing students in to collect coursework ahead of deadlines
The University of Sheffield are "taking legal steps" to remove the students currently occupying the Arts Tower, according to university boss Keith Lilley.
In an exclusive statement, the Director of Facilities and Estates Management told The Tab: "The University of Sheffield supports the ability of students to express their views peacefully within the law.
"However, the University has a duty to preserve the ability of all students and staff to go about their normal educational activities without disturbance.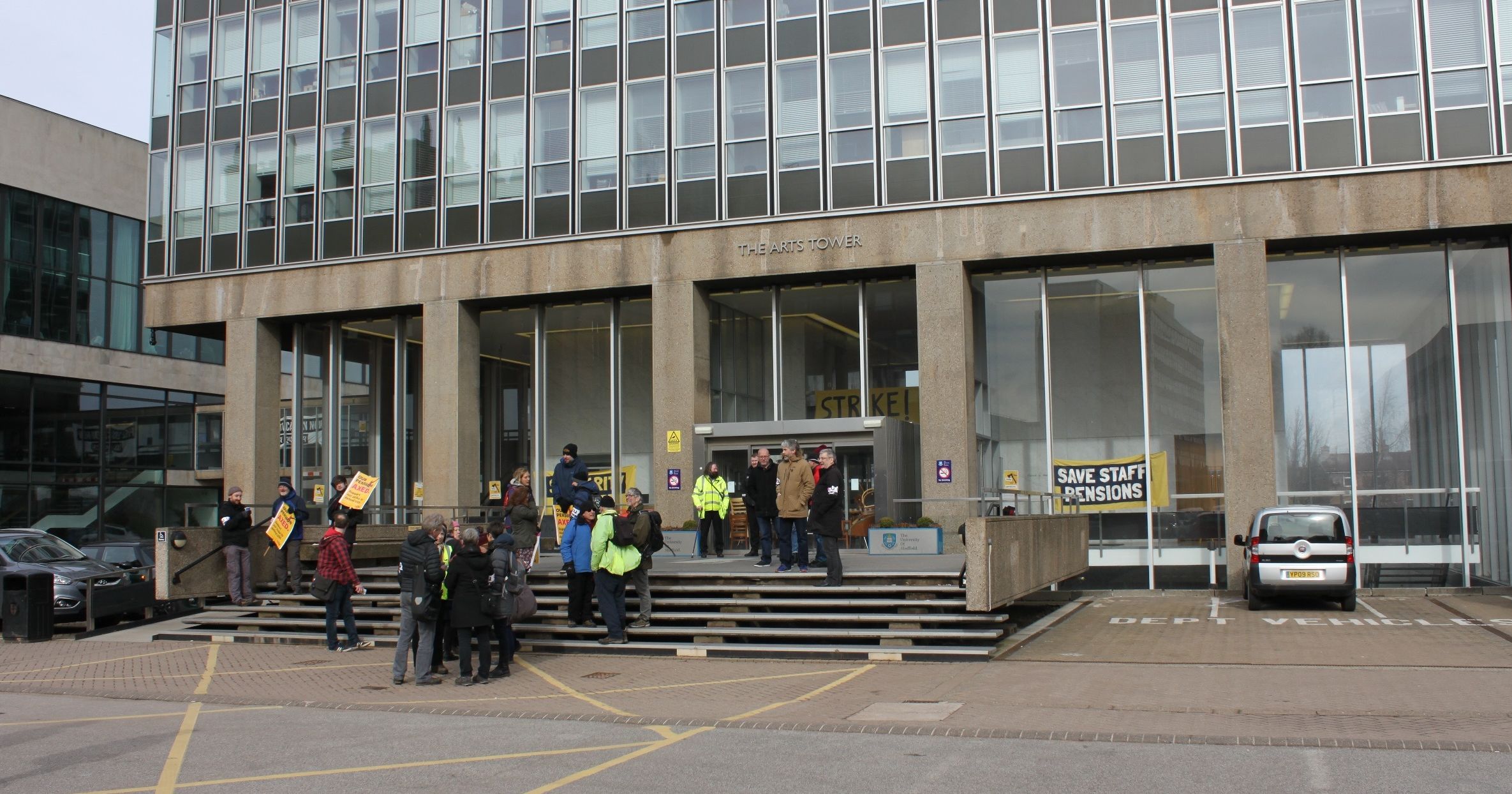 "The Arts Tower was occupied by protesters on Wednesday (14 March 2018) and the University is now taking legal steps to remove the protesters.
"A risk assessment has been carried out on the building and it has been deemed unsafe at this time, due to physical barriers at access/egress points.
"Timetabling for teaching in the Arts Tower has been rescheduled for the rest of the week in order to minimise disruption and students are being informed as soon as arrangements are in place."
The statement comes after occupiers claimed yesterday it was the university preventing students from entering the building to collect their work due to health and safety restrictions.
Earlier today, Architecture students began a counter-protest against the occupiers of the Arts Tower after vital coursework was trapped inside the building with deadlines looming.
Speaking on the phone with The Tab, one of the occupiers again stated that he sympathised with the students and that the statement from Estates Management Team was an attempt at "manipulating" students against the occupation.