This is everything we'll be wearing on campus in September
Yes, we're still one month away from starting the new term, but fashion never sleeps. When September rolls around everything will be bigger, bolder, better, and you'll have a whole new year of freshers to try and look better than. Here's what we expect to see on campus.
Super wide leg trousers
Of course we'll still be wearing plisse trousers, it's Sheffield. But for 2017/2018 we want trouser legs so wide, you can't walk. The wind will become a hazard, knotting your flares together and you'll have to take the 120 bus everywhere. If you can't fit three friends in their with you, you're doing it wrong. If the patterns aren't so bold you can see them from The Moor, it's not enough.
Really high necks
As the cold weather rolls in let's bring back the high neck jumpers. Maybe the colours will remain the same, with a classic palette of greys, blacks and millennial pinks, but the height will soar. Basically, I don't want to see your chin. Or really any part of your lower face. High necks now reach the bottom of your ears, tell your friends.
Docs, jeans and shirts, but better
For the men, we'll keep it simple. Docs will always be a staple piece, but the new year demands leather so polished that you can see the reflection of your ever-growing eyebags in them. Pair them with some even skinnier skinny jeans, and a oversized shirt that is no longer slightly pearlescent, but full on glowing. You want to be able to get a slight tan from all the reflected light.
The trainers you dreamed of as a five year old
Next years New Balance will be either glittery, or fluorescent. Extra special ones will flash when you walk.
Also, we'll still see Puffa jackets but make them neon, and stuff them with 100% goose feathers. We only have time for real sports luxe now.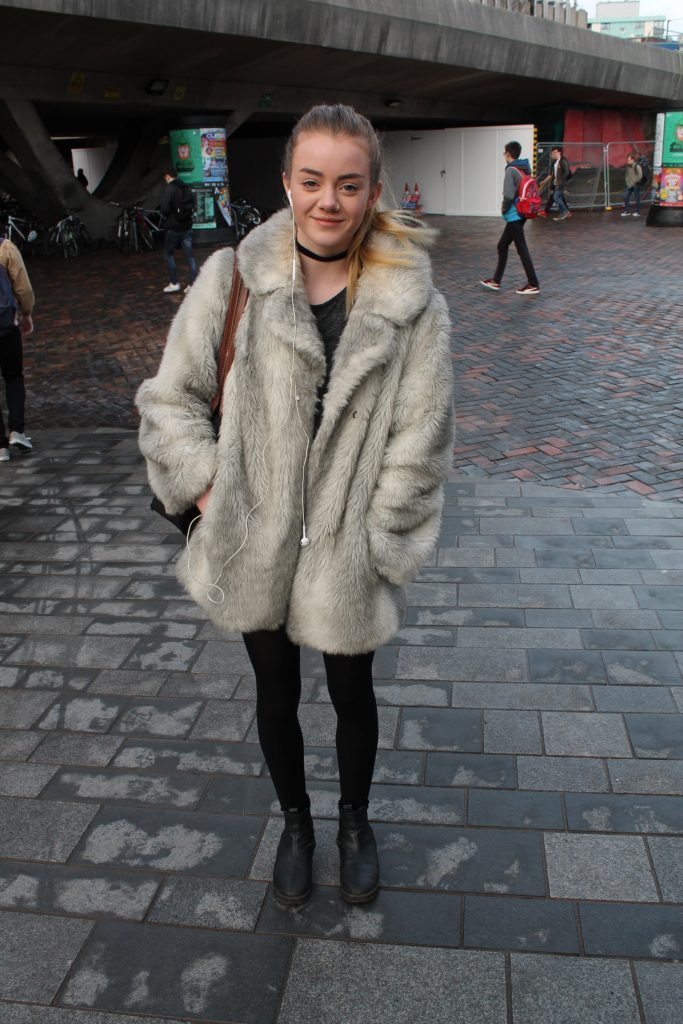 More fur
I think in September we may even ditch the fur coat. Instead, we will push the boundaries and adopt full fur bodysuits, like a polar bear, or that onesie your mum wears in the winter; something that gives you a little extra protection from the Sheffield autumn chill, and will help ward off predators. Maybe try it in leopard print.
Tailored pieces, but more professional
We're still loving tailored trousers, and we're still here for pinstripe. But dress for your future and opt for a full on suit ready for your inevitable office job. You already have the bottom half, all you need to buy is a blazer and a shirt with a collar that never quite sits right. Bargain.
Get on board people, or the fashion train will leave without you.