Best dressed: first week back to lectures
It's the first week back to lectures. Whilst some of us have had a long break, others are going straight back in after exams. Whether you're coming back to uni after a week of pyjama days or have only just come out of revision mode, this lot show us how to start the Spring semester in style.
Rosie, Physics and Astrophysics, Third Year
Coordinate your entire outfit with a colourful fur coat for instant style points.
Sever, Politics, Third Year
These sparkly trousers prove that glitter isn't just for nights out.
Jordan, Politics, First Year
A patterned shirt makes a simple outfit a bit edgier.
Kanae, Sociology, Masters
Kanae shows us how to mix comfort and style with this elegant look.
Martha, Archaeology, First Year
Who says you can only wear one statement piece per outfit? This bright orange coat paired with snakeskin boots is a hit.
Will, English Lit, Second Year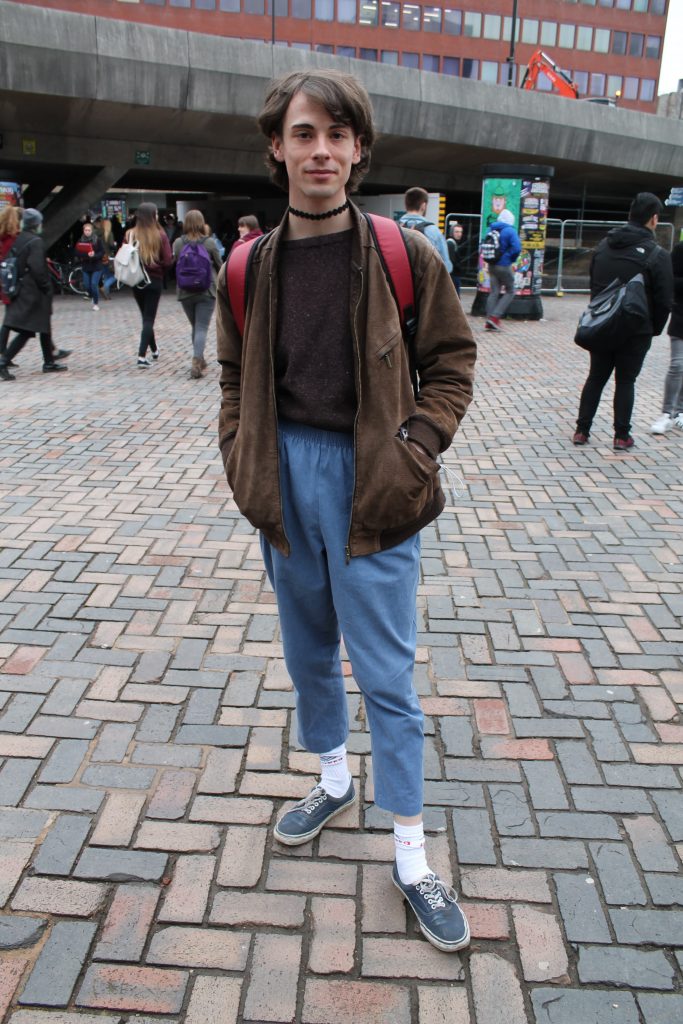 Men's chokers are now a thing and are styled perfectly with a simple, edgy outfit like this.
Maisie, Journalism, First Year
There are so many trends going on here.
She In, Economics, Second Year
Geometric pattern coats mean that covering up your outfit to stay warm won't make you look any less chic.