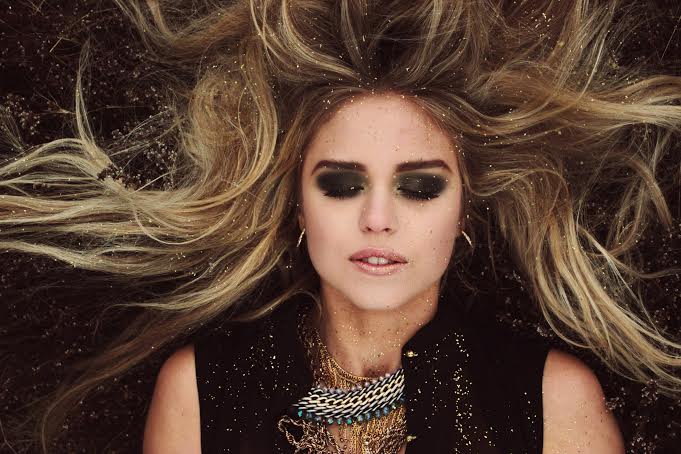 From Roho to Vogue
We met Katie Leask, the Roho student making waves in the photography world.
Fashion Photographer
Photography
Royal Holloway
"My style is simple. Someone told me recently that my photos had a 'certain honesty' about them". We caught up with French student-come-fashion photographer and one to watch Katie Leask.
Tell me a little bit about yourself and how you got into photography…
I've always been a person who takes loads of photos, it started out as simply photographing stuff to keep as personal memories and just for fun, but turned into something more when my dad bought a proper SLR camera when I was about 14 and I realised how passionate I was about it.
What camera/ equipment do you use on a shoot?
I typically use a Canon 550D with an 18-55mm f/3-5.6 lens although the list is growing and I now have a 50mm f/1.4 and a 55-250mm f/4-5.6 which I also use regularly.
Do you have a favourite style of fashion to shoot?
Nope, anything and everything. I like as much variation and diversity as possible.
Do you have a favourite fashion photographer?
Tim Walker was the photographer who made me desperate to create.  His work inspired me more than I care to admit and I remember practically forcing my mum to pay a ridiculous amount of money for his HUGE portfolio book for my 18th birthday. It is still and will always be one of my most treasured possessions because it opened my imagination up to a world of creativity which I really can't imagine being without now.
What has been your most memorable assignment and why?
Oh god, difficult! I would have to say… probably the wedding I shot most recently. It was for a family friend I've known since I was born. Being able to capture one of the most important days of a family so close to me was so amazing. Seeing her parent's reaction when they saw the photographs was one of the most beautiful moments I've ever experienced and it felt so touching to have been able to capture some really special, unforgettable moments for people who mean a lot to me.
Has any of your work been published?
Yes, I did a load of photography for a theatre company a few months ago which they used for programmes and promotions. I did a shoot last year for a clothing brand some of which was published on their online website.  I've had some stuff published on Vogue Italia as well.  Little things but you've got to start somewhere!
 What advice do you have for fellow photographers?
My advice would be that there is nothing holding you back from going out and shooting exactly what it is you want. I thought for ages that I couldn't ask people for certain things or that no one would model for me exactly how I wanted, but you can and they will. You just have to ask and go for it. There are no limits.
Watch this space. I think we can expect to see great things from Katie in the future!
To see more of Katie's fine work check her site: http://www.katieleask.com/