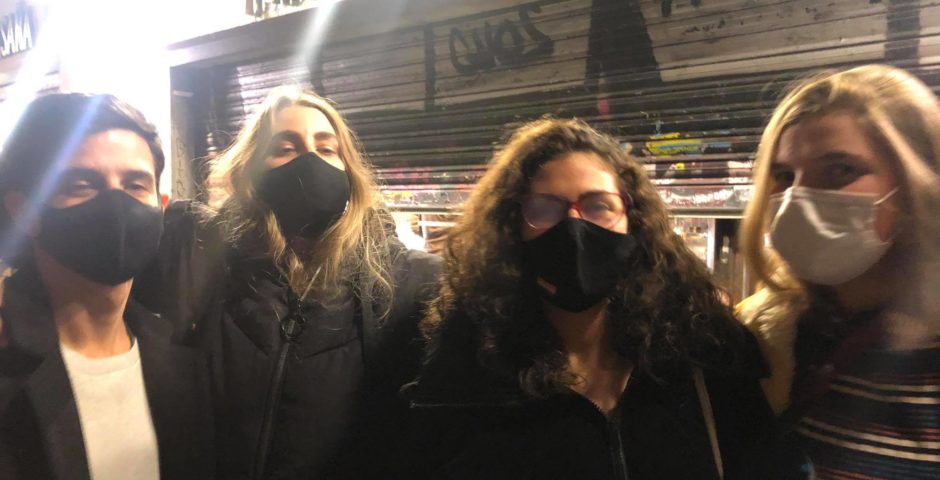 Royal Holloway announces free Covid testing for asymptomatic students
Students are encouraged to have tests before travelling home for Christmas
In his latest weekly newsletter, principal Paul Layzell has announced optional mass testing across Royal Holloway's Egham campus.
The letter says: "Students and staff will be able to access coronavirus (Covid-19) testing on campus even if you don't have any symptoms (asymptomatic)".
Two weeks ago, the government laid out plans for a travel window to allow students who want to leave campus at the end of term, for example, to travel home for Christmas, to safely do so from Thursday 3rd to Wednesday 9th December. They also announced students across the country will be offered asymptomatic testing.
Royal Holloway has now established how students and staff can access tests and how this mass testing operation will align with the state-sanctioned travel window.
From Tuesday 1st December, both students and staff will be allowed access to coronavirus testing on campus free of charge even if they're showing no obvious symptoms. If you are showing coronavirus symptoms, tests must be booked via the NHS website. Slots will be allocated for both tests and travel windows.
These tests are called "lateral flow tests" and two must be taken within three days of one another. The tests do not need to be sent to a lab and results will be available between one and two hours. Coronavirus testing involves a swab from the back of the throat and up the nose.
Ideally, students will test negative on both tests and then begin their travel within the government's student travel window. If either of the two lateral tests come back positive, then a PCR (polymerase chain reaction) test will have to be taken. PCR tests are commonly used by the NHS in symptomatic cases to confirm the presence of the virus.
Although the testing regime is not mandatory, it's highly encouraged to ensure safe travel and reduce risk to family, friends and peers.
More information on the tests beginning Tuesday 1st December can be found at Royal Holloway's information hub.