Were you the Fleekest fresher on campus?
This week we checked out the Welcome Festival to find the most fire freshers and returners alike. Notts, you did us proud.
Let's see who we snapped.
Kam Scott, 4th year, French and Hispanic Studies
Kam is wearing a simple yet chic outfit; this lovely denim jacket with a faux sheepskin collar trim is a great Autumnal piece available from Topshop.
Chloe Hodge, 1st year, German and Portuguese Studies

Minimalism is such a classy look, which Chloe is channelling with a military-esq khaki top from Zara.
Casey, 2nd year, Philosophy
The silken bomber jacket from Urban Outfitters just adds that difference in texture of this all black outfit on Casey; loving that septum too.
Jade Walley, 3rd year, Philosophy

Jade's New Look biker jacket's perfect for those sunny but chilly days coming up.
Sophie Peart, 1st year, German and Spanish Studies
This 60's style look is pulled off so well, especially with the beautiful half up beehive. The H&M turtleneck just pulls the whole look together.
Veroniki Mylonopoulou, 3rd year, Philosophy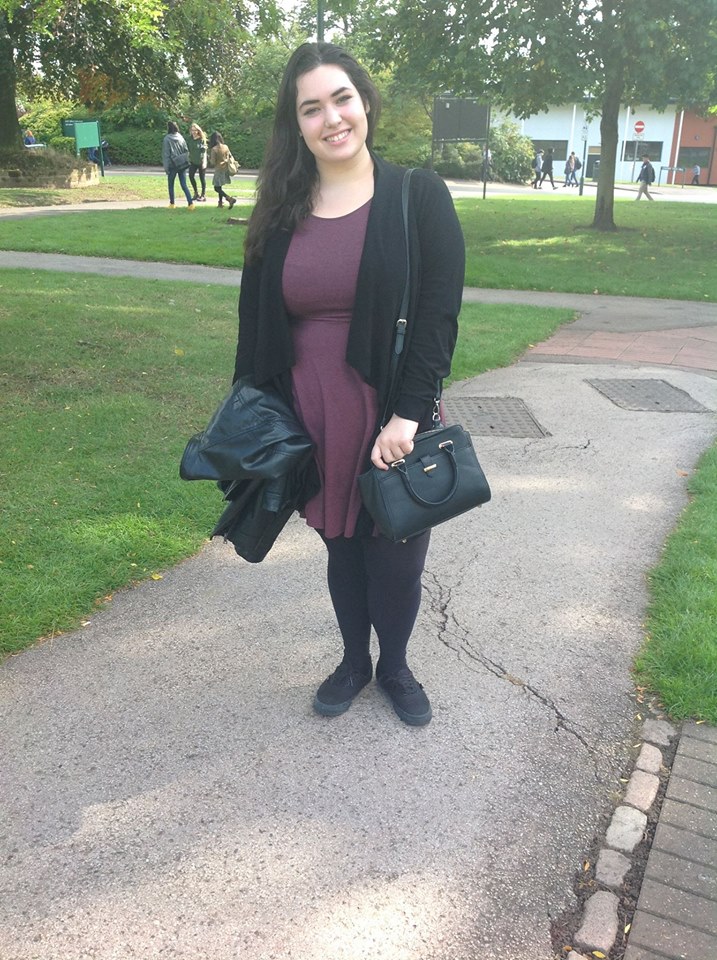 Veroniki is looking very smart today with a burgundy dress, and the Accessorize bag is so fancy.
Emily Neill, 1st year, English

We love Emily's grungy style; the oversized ASOS coat and slogan slouch beanie – work it gurl.
Alana Taylor, 1st year, French and Hispanic Studies

Alana looked effortlessly glam today with her monochrome outfit, proving once again black is never out of style. Her gingham leggings are from Miss Selfridge.
Emmie Schmuck, 1st year, English

Pairing her ASOS black dress with a stripy Whistles number over the top, Emmie knows how to mix and match.
Evie Quinlan, 1st year, Modern Languages
Evie had a unique vibe, with her vibrant South American dungaries and trendy vintage jacket. So on point.