The London clubs and bars that are actually doing something about spiking
Here are what some of London's most popular clubs and bars are doing to combat spiking
Over the last few months, there has been a worrying rise in reports of spiking incidents in London and around the country. It has made a night out seem unsafe even as Covid restrictions lift.
Last month, The Tab conducted a nationwide survey and found that of the 23,000 respondents, over 11 per cent believe they've been spiked already this term, while half believe it has happened to a friend or someone they know. A petition demanding thorough entrance searches to become a legal requirement for nightclubs has now gained over 170,000 signatures.
In light of these events, The London Tab reached out to some of the city's most popular nightlife venues to find out what measures they have taken to ensure the safety of their customers.
XOYO
XOYO now offers on-site urine sampling and drink strip tests for clubbers. These are in addition to physical security measures like increasing searches on entry, placing CCTV across the entire venue with a monitoring team during events, and having female senior staff and prepared medics and first-aid workers on site.
The club has also made it clear that "anyone found with paraphernalia of this topic and any perpetrators will be reported to the police" and emphasised the 10-year maximum prison sentence for this crime.
Egg
Egg has medics and a dedicated welfare staff on site as they believe their customers' "wellbeing is paramount." Their policy also stresses "zero tolerance to harassment for all [guests regardless of] gender, sexual preference or background."
They encourage anyone to inform staff if someone is making them feel uncomfortable. All their staff are professionally trained to deal with incidents of spiking and harassment.
Printworks
Printworks details their measures to prevent spiking and harassment in the "Printworks London Safety Policy." Some of these include entrance searches, a professional security team, constant CCTV monitoring, the right to search all guests whilst they are inside, a medic and welfare facility, and drinking lids for free upon request.
They also stated that anyone reporting spiking or harassment incidents will be assisted without judgement, and those caught spiking "will be immediately dealt with by our security team, reported to the police, prosecuted and banned from the venue."
Fabric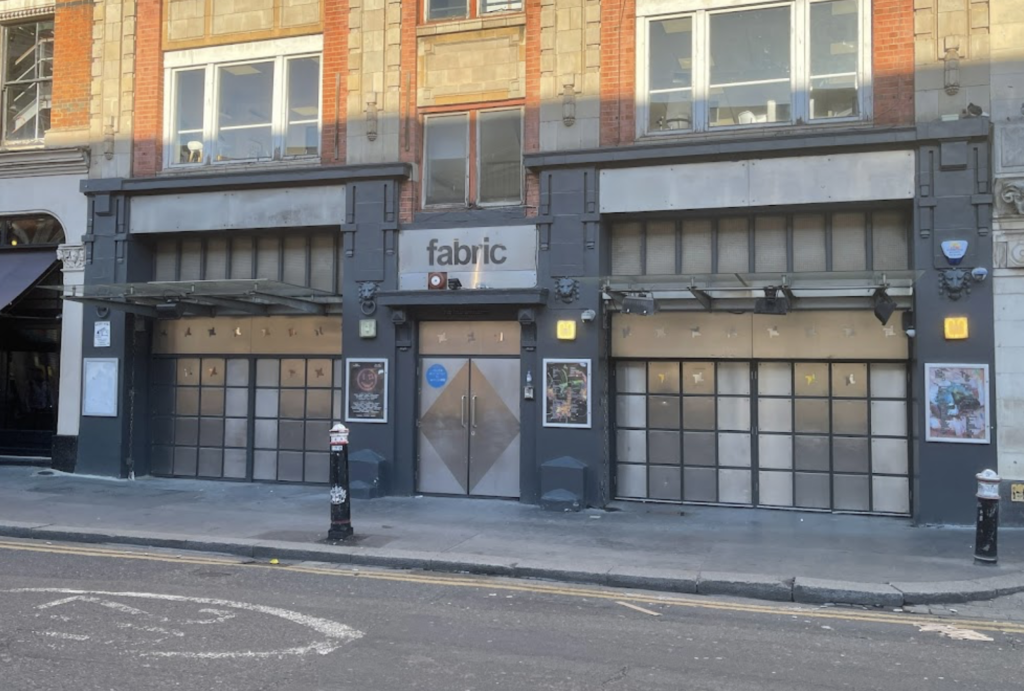 Fabric's FAQ page provides information about the measures they're taking to combat spiking. Their search policy is especially strict: they claim to fully search "everyone and every bag" manually and through metal detectors upon entrance and conduct random or targetted searches on those already inside.
If you feel unwell at the venue, they recommend that you "let a member of staff know immediately" as you will not face a ban and all staff "will not judge you and are all trained to offer advice and if necessary will refer you to our medic team."
Fabric also has "a zero-tolerance policy to any form of harassment to all our customers and are part of Hollaback's Good Night Out campaign".
If you or someone you know has been affected by drink spiking, you can reach out to Victim Support, an independent charity offering free and confidential help, on their website or call 0808 1689 111.
For more information on drink spiking, go to Drinkaware.
Related stories recommended by this writer:
• Over 2,600 young people believe they've been spiked already this term
• This is how you can tell if your drink has been spiked
• Clubs are back – but so is drink spiking. Here are your stories