Here are six easy trips you can plan from London to spice up your Reading Week
Forget about Bali, Brighton is where it's at
Reading Week is finally here. Don't lie – you've been counting down the days since the start of October.
But if you're like the vast majority of the student body, you probably haven't been spending it actually reading. As the week flies by way quicker than we'd like, let's get crazy and plan a spontaneous trip before diving back into London's greyish showers.
Forget about Dubai, Thailand, or Hawaii – here are some easy and quick trips you can plan from our beloved city of London.
1. Cornwall-Bude
Even though Cornwall can be even worse than London in terms of weather (shocking, I know), it's still great if you want to spend a few days camping with your mates. There are some cute camping spots that won't leave you broke after your stay, and you can even go surfing in the beautiful waters.
And yes, the photo was actually taken there – 100 per cent not a scam. It may take you a few coach rides before you get there, but it's worth it…hopefully.
2. Brighton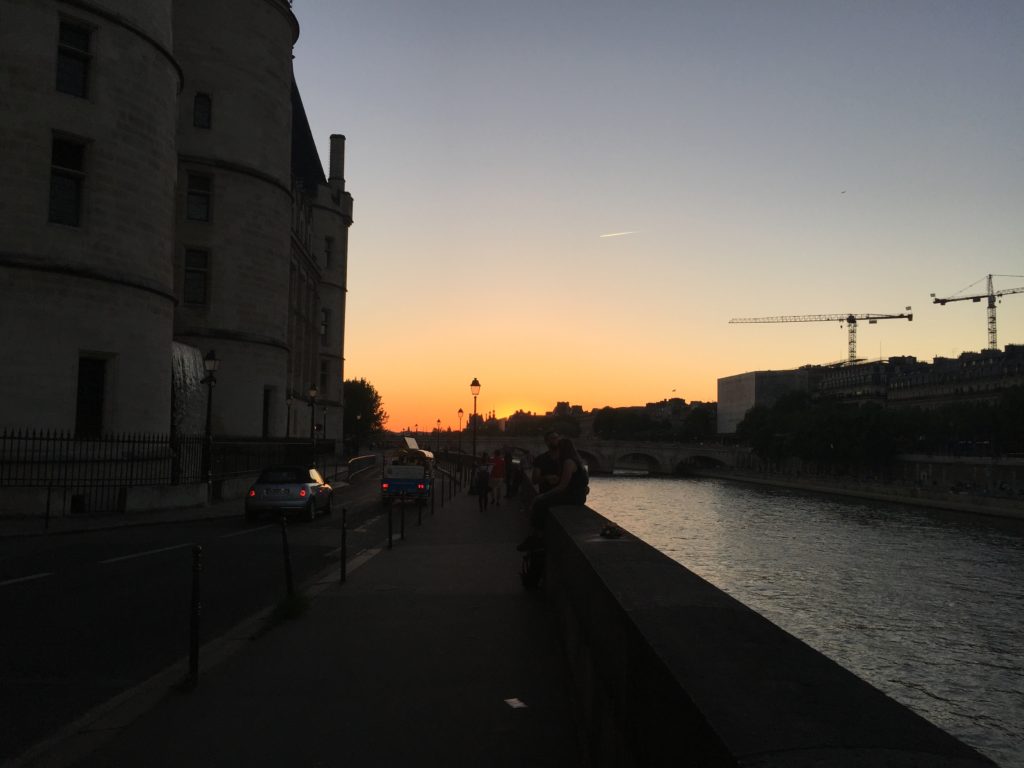 You can't claim to be a London student if you've never been to Brighton at least once. It's only an hour away by train from Paddington.
You can spend a day strolling and enjoying the city's famous beach – just be careful about seagulls shitting on you. The pier is not quite the same as the 39 San Francisco pier, but we can pretend it is to save our wallets.
A big bonus for it, though, has to be the amazing fish and chips.
3. Cambridge
Let's face it – we, as London students, are most likely Oxbridge rejects.
Not trying to sprinkle salt over the wound, but Cambridge makes a great trip location – especially if you want to feel the "Autumn dark academia" vibes. It's pretty small, so you'll have more than enough time to explore the main attractions in a few days. There's a cute market where you can buy a Cambridge uni hoodie – again, not trying to reopen the wound.
But the one thing I truly recommend is the small crêpe truck – you can't miss it, it's literally called "Cambridge Crêpes".
4. Canterbury
Cathedral-visiting might not be on the top of your list of travel ideas (I may be wrong), but if you go to Canterbury, you should still visit the UNESCO World Heritage site. It's a great place for shopping, eating, or  just walking around and pretending to be sophisticated.
5. Bath
Too lazy to organise and don't want to go too far? Try Bath. It's a charming place only an-hour-and-a-half away by train. The uni is also probably one of your five UCAS options, so might as well go and see where you could've ended up going.
If Reading Week doesn't work, consider going for Christmas – when London becomes a beehive of squirming tourists. The Bath Christmas market is definitely worth a visit.
6. Paris
It's not exactly the same as going to Bath or Cornwall. But If you are in for an adventure, boujee Insta content, and a deeper dent in your wallet – Paris is your place.
You can take the Eurostar train and arrive in about two-and-a-half hours. Don't worry if you're single and won't get the iconic Eiffel Tower couple selfie – Paris is much more than just "the city of lovers." Enjoy its art galleries, small cafés, and beautiful cityscape illuminated at nighttime.
But all in all, no matter what you decide to do, just remember to take time for yourselves before uni welcomes you back with welcoming (menacing) arms.
Related stories recommended by this writer:
• You can't go on holiday so you'll have to do with these 7 Netflix travel series instead
• This is exactly what your August Bank Holiday festival of choice says about your vibe
• The savage Insta rinsing influencers is now exposing their desperate holiday snaps