We rated the SO candidates by their brow game
Shit eyebrows = shit policies
The campaigns for Student Officer at the Liverpool Guild of Students are in full swing, with the biggest issues this year being improvement of mental health services, public transport costs and microwaves in the libraries. Therefore it seems like the appropriate time to bring back #browgate. Last year, it was brutal; everyone had their opinions and made their voices heard. We are in Liverpool after all – the home of the scouse brow. Bad brows are simply unacceptable.
Standing again:
Sean Turner
Eyebrows: 8/10. Current Guild Pres claims he's never been to the salon to fix his eyebrows. If this is true, how dare he naturally have nice bushy brows? Take a stand against this injustice – don't vote for him. Privilege is unattractive.
Policies: Create a roof top bar at the top of the Guild; review the system in which students and academic advisers interact with each other; give societies a travel budget for costs associated with trips.
Oba Akinwale
Eyebrows: 6/10. Trying to detract from his mediocre brow game, Oba is the perfect example of someone trying to look more fun than they actually are. Drinking beer isn't fun, threading is a more valuable investment than a few beers at the Sphinx.
Policies: Keep working towards ensuring all students have Wednesday afternoons off; more opportunities on the Higher Education Achievement Report (HEAR) that will ensure students are able to be as employable as possible; creating an initiative called 'SponsorAll' where societies & sports clubs would receive a percentage of the amount their members' spend back to their society/club at certain events like AU nights.
Ananda Mohan
Eyebrows: 3/10 Similar to Ananda's policies, we recommend he works on our plans from last year; ensuring the campus is safe and welcoming must be hard when you don't have time for a quick threading session.
Policies: Keep working on plans from last year; ensure there are more placement opportunities and summer schemes to ensure students have experience before entering their chosen careers; promoting the green guild's biking initiative by providing locks and cheaper bikes and focusing on making sure that the university is a safe and welcoming campus for all students.
Newbies:
Beth Meadows
Eyebrows: 8/10 Looking after your eyebrows shows that you take pride in what you do and if Beth's brows are anything to go by, her promises will never be that thin. You can trust her, those brows are definitely sisters, but not quite twins.
Policies: Make landlords more accountable; introduce TURNITIN only assessment hand-ins to reduce paper waste on campus; provide compost bins all over campus; introduce a buddy system for international and home students; organise workshops open to all students to tackle sexual discrimination.
Scott Johnston
Eyebrows: 6/10 His policies are straightforward, just like his brows.
Policies: Improve mental health services at the university by introducing longer hours at better times; recruit more volunteers for Nightline; Roll out Stream Capture for ALL lectures; ensure Wednesday afternoons are kept free for sport;  implement LGBT and Feminist officers at the Guild; and work harder to subsidise core textbooks.
Watch his EXCLUSIVE Campaign video here
Rory Hughes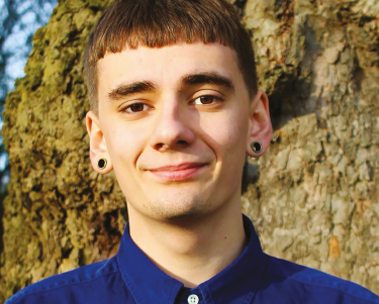 Eyebrows: 5/10. Rory's brow game seem like a lost cause. Just like his policy to improve the Sphinx. His campaign video however is well worth a watch.
Policies: Help make the Sphinx become a printed and well-resourced free newspaper, independent of the Guild; make the university gym more affordable; and make transport cheaper by lobbying the bus companies more.
Grace Farnham
Eyebrows: 8/10 some vital policies, and even more necessary boost for this year's brows. I mean look at the symmetry people. Vital brow game to fix VITAL.
Policies: cheaper and better food across campus including providing microwaves and kettles in both libraries; TURNITIN online-only assessment hand ins; and cheaper bus services from student areas.
Alex Hill
Eyebrows: 4/10. Will an elastic band be a suitable replacement to thread with? I bloody hope so.
Policies: introduce a puppy room to help decrease stress levels for students; charging points and cables in the Guild; highlight the inequalities between departments regarding access to free online textbooks and free printing credit so students get a fair financial deal; bring microwaves into the libraries; and extend the 30min log-out time for students on library computers.
Alaa Jasmin
Eyebrows: 7/10 Raising the profile of them arches to provide clearer brow bones, girl.
Policies: Raise the profile of mental health services so students know exactly how to deal with issues; provide clearer guidelines for feedback on work; find a way to actively improve modules, whilst you're still sitting them; being a voice for all societies in the Guild.
Dimitra Psychari
Eyebrows: 5/10 first things first, lets bring about some more tweezer activity, I only see one space going under-used here, the T-zone.
Policies: Improve existing mental health services; help tackle discrimination head on at the university; improve practical support and psychological support of students with learning and physical disabilities; and bring about more student events in spaces in the Guild that go under-used
Donald Turner
Eyebrows: 4/10 Forget the wall, build a path to the brow bar and make JMU pay for it.
Policies: Ensure that students can receive counselling when they really need it; ensure students can have affordable and accessible ways to keep fit; open regular Guild Officer surgeries where the students can challenge the Guild whenever necessary; and reform the Guild Summit process so more voices are heard.
Noura Qusairy
Eyebrows: 5/10 key improvement? I mean a splash of high beam wouldn't go amiss. Major issues? Why is there only one brow? What is she hiding? So many questions.
Policies: Organising events to ensure better communication between international and home students; better offerings of student's needs such as printing credits, books; improve VITAL services during key exam periods;  improve student support and ensure that the university is making continuous improvements on major issues.
Rhiannon Farrell
Eyebrows: 6/10 More Benefit than Bobby Brown?
Policies: Introduce Mindfulness sessions and Mental Health First Aid training will be available to all staff and students; create a Guild App to help disperse easier knowledge of Guild news, contact guild officers anonymously and easily purchase AU night tickets and society memberships; and put on events to nurture inclusion of first years not in uni accommodation, commuters and post-Grads.
Siobhan Griffiths
Eyebrows: 9/10 Saving the best till last – the fade, the arch, the highlight! Forget the ways the uni can help me, what brow kit is that? Incredible.
Policies: introduce an annual printing allowance so students don't have to pay lots of money for printing each year; aim to increase inclusivity; more money spent reducing waiting times for mental health services at the university and making sure students are made more aware of all the ways the uni can help you.