Who to vote for in the SO elections based on their brow game
Because who wants to be represented by someone with awful eyebrows?
eyebrows
guild elections
guild officers
If you haven't already realised, the Guild Elections have taken place all week to elect Student Officers in Liverpool. Of course you have, THEY'RE EVERYWHERE.
We thought we'd take a different approach in analysing some of the candidates this year by rating our favourite brows (or those candidates that responded back to our requests) alongside their policies.
This is mainly because the candidates this year haven't done anything remotely exciting, so we're trying our best to improve that. Enjoy and get voting here as voting closes tomorrow.
Hannah Gale
Brow game: 7/10. Being the head of Bake Soc, Hannah's eyebrows lack a soggy bottom but have a thick top layer.
Policies: Improve support facilities for students struggling with studies; improve quality of lecture and seminar rooms; and bring better quality food services on campus.
Siobhan Griffiths
Brow game: 9/10 Right amount of thickness and a beautiful colour – very similar to how I like my men.
Policies: Improve communication and support for clubs and societies; introduce a Guild Volunteer scheme; and provide more social study spaces across the university.
Mike Edwards
Brow game: 4/10 – faltering, just like his rapping career (check out his election video here: https://www.youtube.com/watch?time_continue=43&v=k7Tbbj9MZ58 )
Policies: Introduce a loyalty card scheme for food services across campus; offer more support for university parents by extending childcare services; and increase the amount of books students can borrow from the library.
Yasmin Gasimova
Brow game: 8/10. A pre-requisite for being a Tab writer is having fabulous eyebrows and Yasmin, of course, fits the bill.
Policies: De-stigmatisation of mental health; ensure all academic support is available online or subsidised; and extra resources available for students from disadvantaged backgrounds.
Léa Ben Saïd
Brow game: 7/10 Lea can guarantee the Scouser vote with the brows she's rocking.
Policies: Improving library services; introduce mandatory feedback sessions in modules with less contact hours; and get better discounts for Liverpool students with 'Independent Liverpool.'
Oba Akinwale
Brow game: 5/10 – BUT WHO CARES?? LOOK AT THAT JAWLINE.
Policies: Ensure more events happen on campus that truly everyone can get involved in; make UoL a bastion for charitable endeavours; and work with the AU more to provide more support for sports teams.
Michael Sonne
Brow game: 4/10 – his brow game is as free as his obsession with free speech.
Policies: Help students have a great impact in changing things within their department by ensuring the guild have a representative in every SSLC meeting; work with the careers service to help subject areas that are possibly underrated; and where screen capture isn't available, a recording always is.
Sean Turner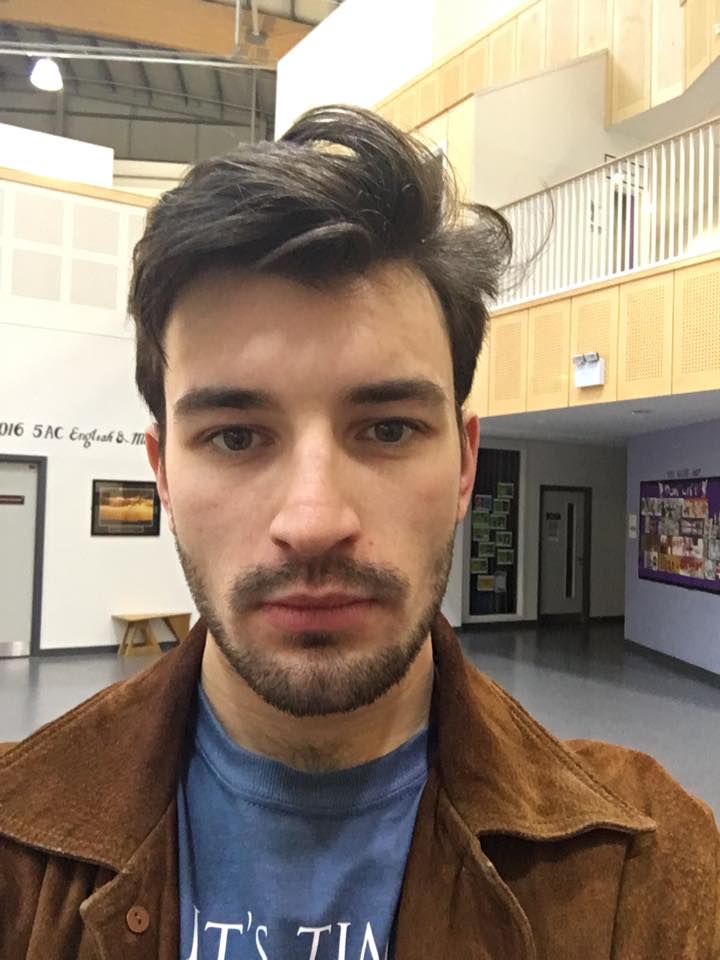 Brow game: 8/10 – by proclaiming that he's never spent a second on his eyebrows, he'll be making every brow-obsessed voter  jealous with his near-perfect eyebrows. At least pretend you make an effort, you're alienating a huge part of the Liverpool electorate who spend way too much time on their brows – know your audience!
Policies: The creation of a social council to ensure all society leaders can meet and share ideas; boost Liverpool RAG; and better publish guild Guild activities and events.
James Sage
Brow game: 7/10 James, do not feel restricted to pluck and shape just a little.  You're almost there.
Policies: Make the Liverpool RAG stronger; ensure the guild nights are bigger by better advertising of those events; and give societies more freedom to organise their own resources without feeling restricted.
Louise Carol Donkor
Brow game: 6/10 Hopefully Louise's promises aren't as thin as her brows.
Policies: Free shuttle buses from off-campus halls to the city centre; more undergraduate and postgraduate mentorship opportunities; and push for the introduction of a Students' Week alongside Welcome Week with more social activities that can take place.
Ananda Mohan
Brow game: 4/10 – I'll subsidise Ananda's threading session if he wins, just to see that smile again.
Policies: Subsidise/give free core textbooks to students in certain departments; set up a housing database to give students more advice on signing for houses; and have more cultural events across campus to celebrate things such as the Lunar New Year festival.
Mike Wroblewski
Brow Game: 8/10 – I'm not even looking at his brows when he's cuddled up in that dinosaur onesie. So cute, so confused: the wrinkled brow only adds to his innocence.
Policies: Promote student talent; have busking in the guild and live music by the students; re-design liverpool life;  support and developel existing guild initiatives such as mental health etc.