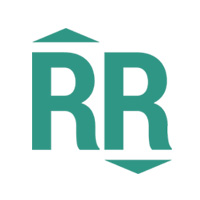 Don't let the bedbugs bite
An ex-UoL student has set up a landlord review site dubbed 'the TripAdvisor of student housing' after his second year house became infested with BEDBUGS
landlord review
landlord reviews
landlord reviews liverpool
landlords
liverpool landlords
liverpool student homes
resident review
student housing
student landlords liverpool
A new website, dubbed 'the TripAdvisor of student housing' has launched, after the UoL-graduate founder suffered from a BEDBUG infestation in his second year house.
Liverpool Uni graduate Mitchell Platt moved into his house with fellow students in September 2010, but it turned out they weren't the only ones living there.
The creepy-crawly infestation was discovered after the lads were almost eaten alive, and they were told it would cost thousands of pounds to kill the pests.
They informed the Landlord, and to add insult to injury, he denied any knowledge of the bugs and handed Mitchell and his mates an eviction notice.
Fortunately, the loutish Landlord has been held to account in court, and the proceeds have gone towards creating residentreview.co.uk – so students can avoid a similar fate by checking out their prospective Landlords before they move in.
Every student has dealt with the disappointment of moving into a new house, only to find out there's something wrong with it that was conveniently hidden during the viewing. Resident Review hopes to make these problems a thing of the past.
Unlike The Tab's comment section, the site isn't just a place for students to impotently vent their anger at their landlord or letting agent – those who let out property to students in Liverpool can get admin rights over their own profile, meaning they can respond to criticism or bask in compliments.
This means Landlords can actually be held accountable over their properties – the days of property owners feeling confident that they can fill their house year after year, regardless of how well they look after it, are over.
Hopefully the rise of Resident Review means that fewer students will fall victim to slick sales pitches by crafty letting agents, and we'll have fewer horror stories like this to publish.
To sweeten the deal even further, Resident Review are running a competition to win an iPad mini – the first 500 people to write a review on the site are automatically entered to the draw. There's already around 100 names in the hat, so if you've got an issue with your house that you want to tell people about, then there might be a prize in it for you.
Check out the site here, and like Resident Review on Facebook and follow them on Twitter for more updates.
Like The Tab on Facebook and follow us on Twitter