Fashion Studies
Because it felt like you were being papped all day, so it's best to make an effort.
It's all well and good getting through those three years, but last week it came to the point where I had to sit for three hours in that stuffy Phil (not the good alcohol-serving one), discovering that Architecture was a very, very popular subject.
For weeks my friends and I had been discussing what to wear, and it turned out that I was the only one who actually adhered to the "light blouse and dark bottoms" instruction set out on the grad guidelines.
Here's an example of what to wear when you get to stumble across the stage and pick up that underwhelming piece of paper you call an undergraduate degree.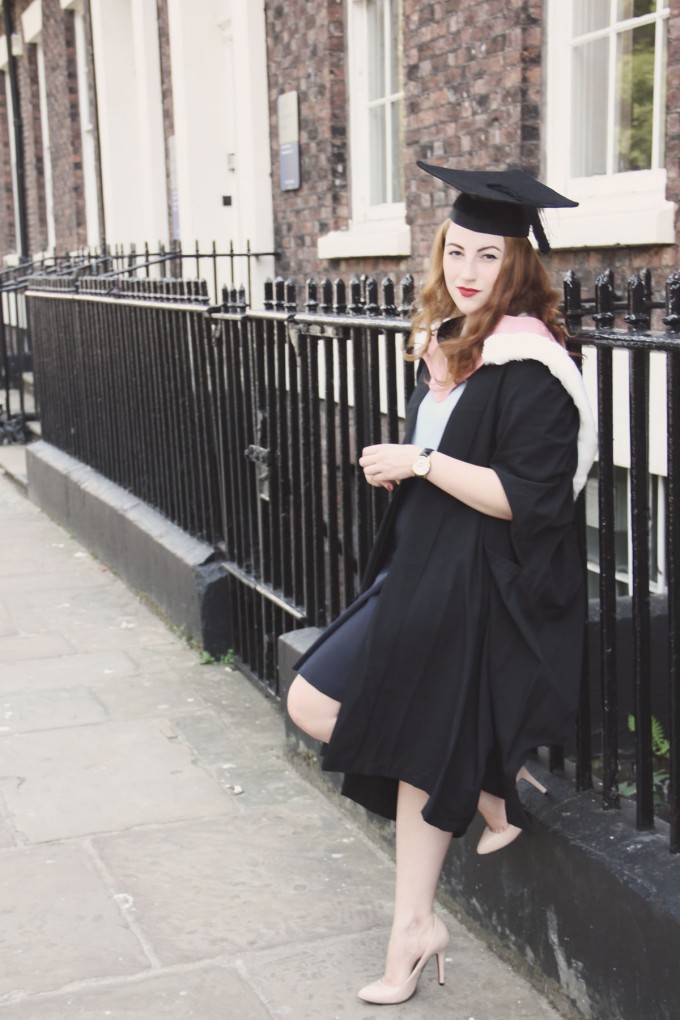 Blouse: French Connection (similar here). Skirt: charity shop (similar here). Heels: Christian Louboutin. Lipstick: Chanel Gabrielle. Nails: Chanel Dragon.
For more photos click here.