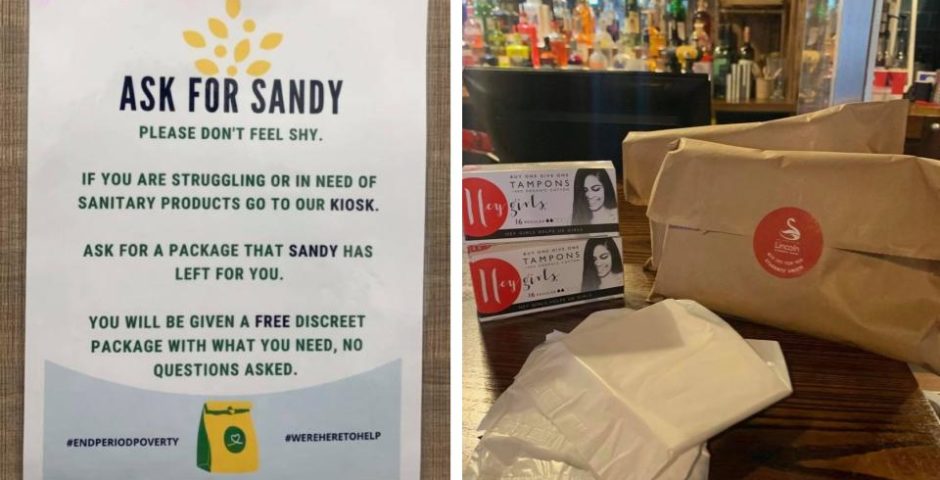 UoL's Student's Union launches 'Ask for Sandy' initiative
Lincoln SU is now providing free sanitary products for those with periods
The University of Lincoln's Students' Union has launched their 'Ask for Sandy' service. This initiative provides those with periods with access to free sanitary products.
This new service offers discreet packaging and service to anyone finding themselves without sanitary products. To make use of the service, head over to the bar at Towers and simply ask for Sandy.
On a social media post, Lincoln SU said: "We are pleased to be providing free sanitary products to help bring period equality to campus! If you cannot afford to these products please ask for 'Sandy' at the bar in Towers and the staff will be able to give you a discreet package."
Supermarket giants Morrison's and Lidl (Ireland) began offering the same service earlier this year. This marks a progressive step forward in tackling period poverty and the stigma surrounding the discussion of issues that affect millions of people in the UK.
A spokesperson for the Students' Union said: "We are pleased to be introducing the 'Ask for Sandy' scheme in Towers which will provide free sanitary products for students facing financial hardship to help bring period equality to campus. Students can access these products by asking a member of bar staff for 'Sandy' during Towers opening hours and the staff member will be happy to provide them with a discreet package with the products inside.
"All the sanitary products included were purchased by Lincoln Students' Union from Hey Girl, following feedback received from students by the Vice President Wellbeing and Community, and all products are plastic free, organic, and vegan friendly. Each package includes a box of 16 tampons and 6 sanitary towels. If a student requires more than this, we would advise them to access our Advice Centre who can help with issues surrounding financial hardship. www.lincolnsu.com/advice lists all of the information needed to contact our Advisors.
"We are planning to expand this scheme to also cover The Swan, The Barge and the Advice Centre, and they will also be available for collection at the SU space inside The Gateway. Keep an eye on the Students' Union social media channels for further updates on this scheme."
Featured image credit via @unilincolnsu on Instagram.
Related stories recommended by this writer:
• University of Lincoln updates graduation plans for the classes of 2020 and 2021
• Six things you need to prepare before clubs reopen in Lincoln
• All of the mental health services available at Uni of Lincoln