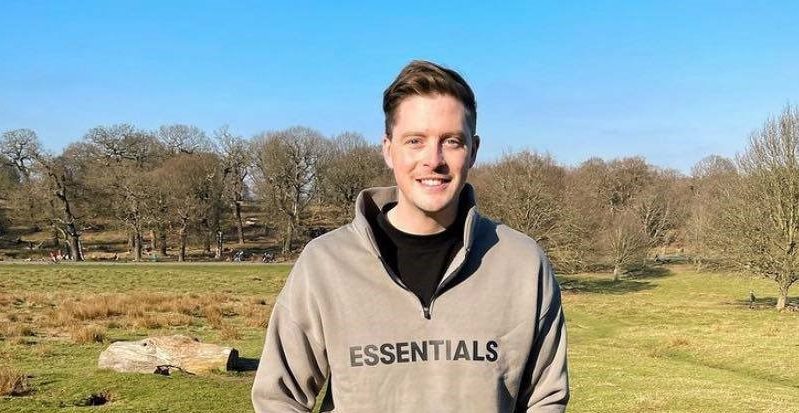 Dr Alex is taking part in the Uni of Lincoln's Live Lounge
He will be discussing the importance of mental health awareness
The newly appointed Youth Mental Health Ambassador and Love Island star Dr. Alex George is taking part in the University of Lincoln's Live Lounge on Wednesday 10th March at 4 pm.
The University of Lincoln's Live Lounge is a live stream series that feature interactive talks with special guests with Lincoln staff, alumni, and staff. They cover a "diverse range of topics relevant to anyone considering higher education, whether that is exploring graduate careers in particular industries or tips on the university application process."
We are excited to announce that Youth Mental Health Ambassador and Love Island star @DrAlexGeorge will be joining us for a special Live Lounge! 🩺

Find out more: https://t.co/jg8rgUZfuI pic.twitter.com/DPmWdXQTf7

— University of Lincoln, UK (@unilincoln) February 19, 2021
Dr Alex graduated from the University of Exeter in 2015 and has worked as an A&E doctor before and during the coronavirus pandemic. He rose to fame on ITV 2's Love Island in 2018. Earlier this year, he was named as the country's new Youth Mental Health Ambassador by Prime Minister, Boris Johnson. His post includes raising awareness of mental health and wellbeing in schools, colleges, and universities.
The Prime Minister, Boris Johnson, has appointed me as the Ambassador for Mental Health. I will be working with the Government to make mental health a priority, for both current and future generations. Now more than ever we realise how fundamental this is. It's time for change 💙

— Dr Alex (@DrAlexGeorge) February 3, 2021
In his Live Lounge appearance, Dr Alex will be discussing the "importance of mental health awareness and the support available for students at university, in conversation with experts from Lincoln's Student Wellbeing Centre."
You can watch Dr Alex live at home on the university's website, Youtube or social media. You also get the chance to ask questions in the chat for real-time answers from the online panel and guests.
Featured image credit via Instagram @dralexgeorge
Related stories recommended by this writer:
• Exclusive: Dr Alex says uni students 'should have more support'
• The rise and fall of influencers: Is the age of giveaways and #ad posts coming to an end?