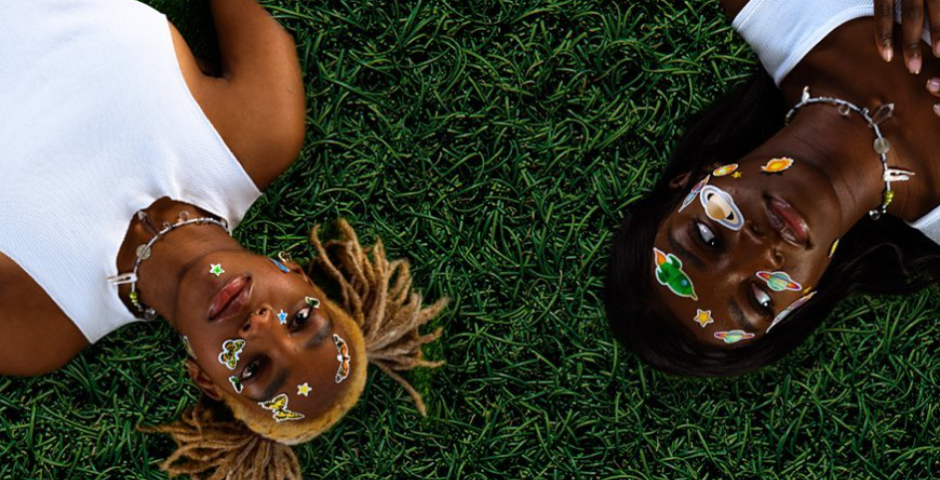 We spoke to the Charity Director of Glasgow University Charity Fashion Show
They are shining a light on why Glasgow and Clyde Rape Crisis is an important charity to support
With Glasgow University Charity Fashion Show (GUCFS) a mere few months away, preparations for the annual show are well underway. Recently, The Tab caught up with the models and the creative team…
Today, we speak to the Charity Director, Rhiannon Fagan, about why the chosen charity for this year, Glasgow and Clyde Rape Crisis, is so important. We also hear from Uche Odubanjo and Eve McMahon, two members of the creative committee, on their experience taking part in Jailbreak, one of the GUCFS charity fundraisers that have already taken place.
Why did you choose the charity?
We run our charity nominations at the end of the academic year, this gives charities and people an opportunity to nominate their causes. We then run a committee vote on the top nominations. Glasgow and Clyde Rape Crisis have been one of the top nominations for years and consistently have been involved with GUCFS through events like our 'focus in fundraising' campaign. I can't speak to the minds of all of the committee, but I personally was so impressed by GCRC's interest in GUCFS and their new focus and direction as headed by their director Claudia Macdonald. GCRC run an essential service, which especially in light of recent events on campus, seems more important now than ever. I think this resonated amongst the committee and we are so happy to be supporting them this year.
What do GCRC do?
GCRC run a range of services for both survivors and the wider community. For survivors, they run a variety of support services from telephone and email helplines to group and individual therapy. Their Ruby project focuses on BME women and asylum seekers and refugees and the specific challenges these survivors face. Their Rosey project is focused on young people. They also run a Support to Report program which helps survivors report to the police and supports them through the legal process. The staff at GCRC are so friendly and well informed and have created a great space for survivors. For the wider community they run education programs for schools challenging the strict curriculum of sex education and opening up the conversation on consent. GCRC also offer a support service to universities. Strathclyde currently have a full time support worker on campus.
What are the volunteering opportunities for society members?
As GCRC deal with a particularly sensitive issue, volunteering is limited. They do offer volunteering opportunities with their helpline which anyone can get involved with. In terms of GUCFS there are so many ways for our society members to volunteer and get involved with fundraising. We run events very regularly – keep an eye out for these on our socials – which we need volunteers for! Our committee and models are obviously very involved with the show and the planning and running of it. We will also release dresser applications for those keen to get involved with GUCFS.
How will the money be used?
One of the wonderful things about GUCFS is the complete autonomy we give to charities in using our funding. This means that GCRC can choose how to use the money raised! The money raised this year will help support the running and growth of GCRC as we move away from the pandemic. This could entail things such as reducing waiting times for survivor support, enabling their helpline to open for longer or the reinstatement of drop in sessions.
What are some of the fundraisers you have organised?
We have a really fun range of fundraisers throughout the year. We have a whole events management team directly hosting monthly events. Last month we hosted the return of Jailbreak which saw three teams travelling across the UK and doing a variety of challenges to earn points in 48 hours. These three teams raised over £2000 for GCRC. We have also hosted a range of career-based panel events, one on how to get involved with Glasgow charities and another on prosecuting sexual offences. We love partnering with other societies as well. In September we hosted a swap shop with SWAG and GUFR and are looking to plan more events together in the next semester. Look out on our socials next semester for a range of events and club nights! The show is of course our biggest fundraiser!
We also spoke to Uche and Eve on their experience of 'Jailbreak':
"Uche and I managed to make it to Manchester having previously dotted around other cities in the UK completing the scavenger hunt challenges. We exceeded our fundraising target during the event and people are still donating now which we are so immensely grateful for. It was a really wonderful and challenging experience that I would encourage everyone to try at least once."
One of the key ways you can support GCRC and GUCFS is by buying a ticket to the shows.
VIP tickets go on sale on the 7th of December at 7pm. Tickets are £45 each and include:
Cloakroom

The official pre-party

Drinks package of 5 drinks worth £20pp

Live entertainment

VIP area

Party bag

YOUTH, the show

Exclusive GUCFS after party
General sale tickets will be on sale on the 16th of January. Profits from ticket sales will be donated to Glasgow and Clyde Rape Crisis. Their services exist to support, empower, and seek justice for survivors. They also work to reduce the impact of sexual violence, challenge oppression and identify barriers to equality.
Watch the full YOUTH reveal video here.
GUCFS encourage people to follow their Facebook and Instagram to hear more about upcoming announcements and events.
Related stories recommended by this author: