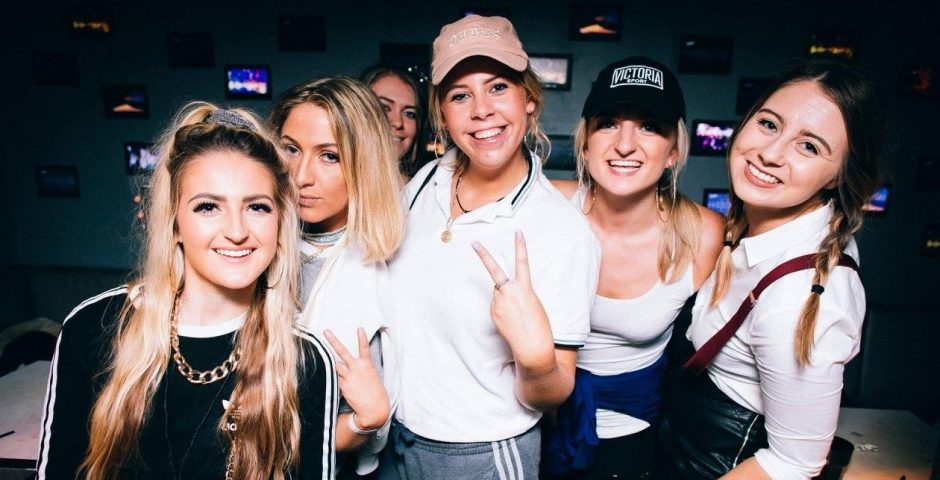 Strathclyde Netball club 'Nerds vs. Neds' social renamed for being offensive
Some people still dressed up as 'Neds'
Strathclyde University Netball club changed the name of their 'ned- themed' social after members allegedly found the theme classist and offensive.
Originally planned as a 'Nerds vs. Neds' night, the committee formally changed the name to 'Sporty vs. Smarty'.
However, some people who clicked attending on the Facebook event still turned up in 'chav' themed dress. Images on Instagram uploaded by an attendee on 21st September, the day after the social, were captioned "top quality chavs #yeh". The post was located at The Shimmy Club, where the social was being held.
Strathclyde University Netball club refused to comment whether the girls in the Instagram were members of the club.
Other members of the club reportedly felt uncomfortable and expressed concern. Someone who saw the event told The Tab Glasgow the team needed to "understand their privilege", adding it was "an embarrassment" to see the "privileged and supposedly educated in our society poking fun at those who will never have the opportunities that they've had themselves."
'Ned' is a Scottish word meaning non-educated delinquent. It typically refers to a young working-class person who dresses in casual sports clothes.
Allegedly freshers were instructed to dress up as nerds while the second, third and fourth year members came as 'Neds'.
Pictures taken from the night show players in sports wear, tracksuits, hoop earrings, heavy make up and diamante style jewellery.
A spokesperson for the team denied the event changed due to complaints, but because they "quickly" realised it was not appropriate.
Since the event, the society has issued an apology. A spokesperson for the Strathclyde Netball team told The Tab Glasgow: "We are very sorry for any offence that we caused, this was not our intention and we apologise.
"There were no complaints made but we quickly changed the name, as we realised it was not appropriate and didn't reflect the work and nature of the team."
This is not the first time a university sports team has been accused of holding a classist event. Bristol's cheerleading society were forced to change their 'chav-themed' social last year, after some defined it as "appropriating working class culture".
Featured image credit: The Shimmy Club