Glasgow showed Milo Yiannopoulos that we're not here for his hate speech
The Alt-Right icon is hiding on holiday as students protest against his campaign to be Rector
To call Milo Yiannopoulos a controversial figure is like stating that water is wet and the grass is green. The infamous self-proclaimed "fabulous supervillain on the internet" has managed to cause a stir pretty much wherever he goes, justifying paedophilic relationships, harassing a trans student at a college campus and chucking out Islamophobic comments more often than a twitter account hiding behind a default egg icon.
This made Mr Yiannopoulos' nomination as rector of the University of Glasgow all the more shocking. Not only has the university, as well as the city, been extremely progressive in pushing forward positive social change, the former Breitbart editor seems to be in total denial of the current state of university life. Just last week, upon hearing the news that many appalled, Milo called for the ban of the Muslim Students Association at GU and promised to follow through with it if elected.
Being the beacon of progressiveness and general friendliness, Glasgow decided it had enough and broke free of the "liberal snowflake" shackles Milo and his Alt-right posse regularly impose. Instead of just running a petition, many students of Glasgow Uni as well as members of the public attended the rally to show their opposition to the far right provocateur.
While Milo was enjoying the hot rays in Hawaii, the "soft lefties" were out in the infamous Scottish weather of wind and rain.
There were plenty of passionate speeches to be heard from the likes of Aamer Anwar, who is also running for rector, as well as Glasgow FemSoc Intersectionality Officer Nina Mdwaba in addition to Rona Bird and Knopf Levis who created the event. Chanting songs of solidarity and positivity, the campus was flooded with supporters who all managed to showcase their points with some wonderful placards: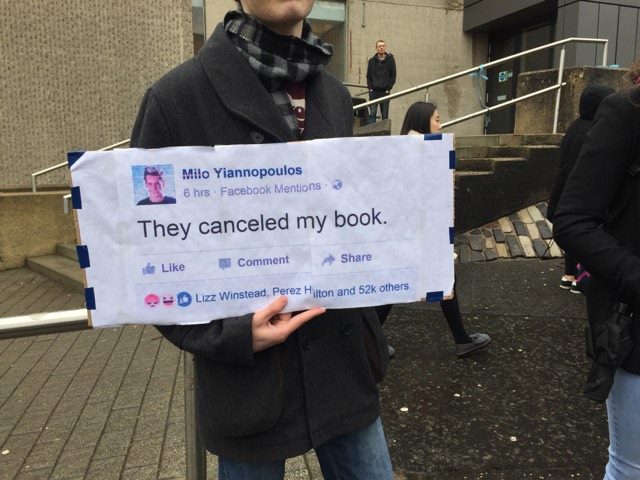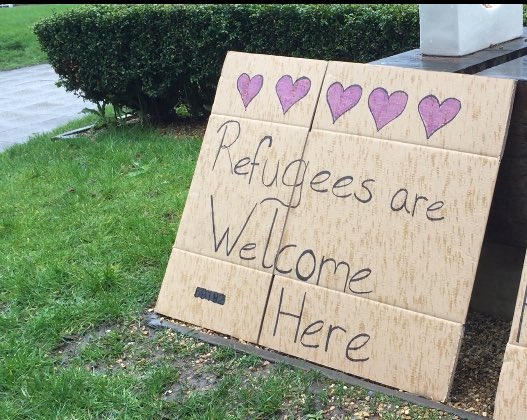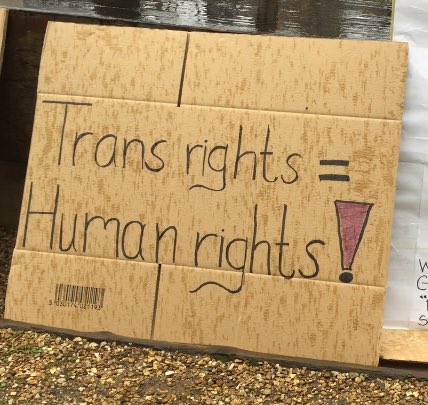 As Miss Mdwaba put if perfectly, the students of the university and Glasgow as a whole "aren't fucking here" for his Islamophobia and other hate speech.