Glasgow School of Art protest over slashed studio access
'The access is everything to us, we can't just pick up our work and take it home'
Outraged students began to protest yesterday morning after having their studio access times cut by bosses at the Glasgow School of Art.
The studios, which previously were open 24/7, now shut on weekdays at 10pm and 6pm on weekends, a time reduction of 47 per cent.
The cut-down was allegedly brought in as part of safety measures following the fire at the school in May of last year.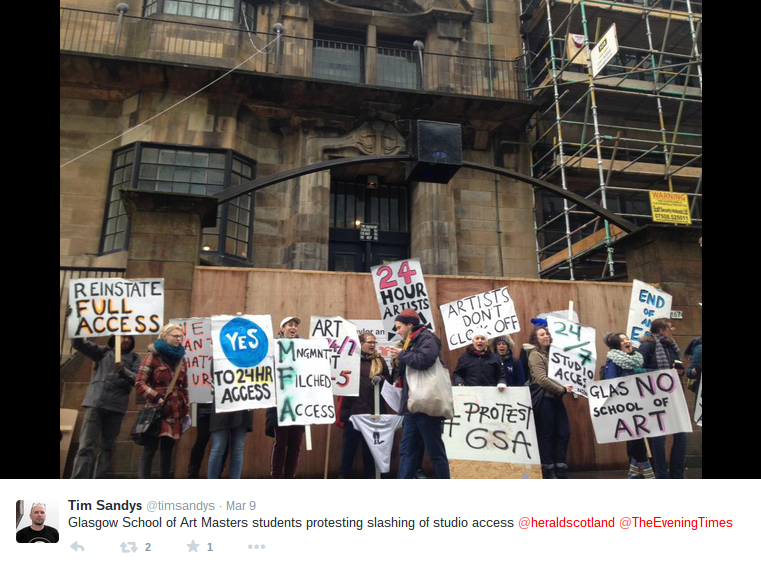 But students say these measures are discriminatory towards those with children or working part-time jobs.
One protester, Isobel Lutz-Smith said: "We're protesting because I think if you don't allow 24-hour access you are only allowing the course for specific type of person who can afford to work in the studio and not work a second job, or if you have kids you can't do it because childcare is too expensive.
"To study art you can be anybody, you don't have to have come from an exclusive background or anything.
"You have to organise your life around the studio access hours but if you were a professional working artist your studio would be open 24 hours and it would be up to you to manage your time as a professional.
"The access is everything to us, we can't just pick up our work and take it home."