SEPE Events is making your Freshers Week the best yet
Make yours a SEPEtember and have the best Freshers Week ever
SEPE Events was formed in 2008 by a group of students with the aim to revolutionise student nightlife.
SEPE Events has grown to become one of the UK's biggest and best student events companies.
Whether it's an underground rave, an opulent occasion or a raunchy riot SEPE Events provides something for absolutely every whilst maintaining one essential philosophy: Providing students with the most amazing club events possible.


A SEPE FRESHERS WEEK
Freshers week is by far the biggest student party of the year.
With 6 years of experience, we definitely know how to throw a party.
There's a reason they call it SEPEtember, our parties run far and wide.
Even Spencer Matthews came to play last year.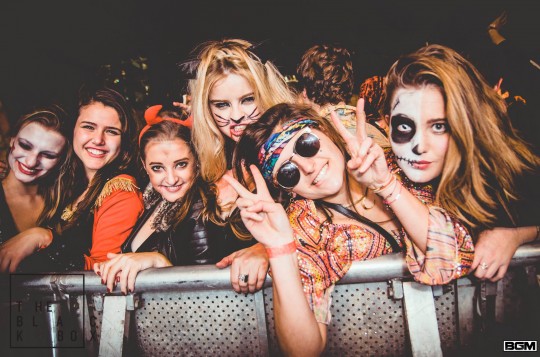 These are all weekly club nights which will be there for the duration of your social calendar. Check these out:
Saturday 6th September
EH1 Music Festival with MK, Duke Dumont, Laidback Luke, Paul Van Dyk + many more
Sunday 7th September
Peace & Love @ Cav
Cav Sundays are back with a throwback to the 60's.
Find your inner hippy, throw your hands in the air and join us to belt out all the classics (don't forget your flares!)
Monday 8th September
Rum Club @ Lulu
Love a Monday jaunt? Rum Club is where it's at.
With an eclectic mash up of soul, funk, disco and chart you will dance the night away with a señorita in one hand and a naughty iced rum in the other.
Tuesday 9th September
(Hectors House @ Cabaret Voltaire
Welcome to Hector's House. 3 rooms of music: House, Hip Hop, Disco. Every Tuesday at Edinburgh's most famous underground venue.
Wednesday 10th September
MANSION @ Opal Lounge
If you haven't already heard of Mansion then you are about to have it imprinted into the rest of your Uni social calendar.
This national club night brings you everything from guest DJ's, huge themed parties and giveaways to a VIP atmosphere unrivalled in the capital.
Thursday 11th September
TEMPLE @ Silk
Staged across 3 floors, get yourself lost in the madness across multiple genres of music, £1 drinks and 1000+ people every single week.
Keep your eyes peeled for our bongo player. Thursdays are TEMPLE.<
Friday 12th September 
BROKE @ Cav
BROKE is Edinburghs longest standing student night and general student haunt.
We hit capacity 90% of the academic year and we have witnessed queues starting as early as 9pm.
https://www.youtube.com/watch?v=VzSZvjx1xNQ
Moonshine @ Castle Clvb
Moonshine has resounded around Edinburgh since it's creation in 2012.
With 'out there' themes such as the famous 70's porn star party you'll never get bored.
Saturday 13th September
Castle Clvb Saturdays
Saturdays aren't normally catered to for students… BUT, we don't do the norm, no longer do you need 50 dolla bills to have a drink on a Saturday, get your tight asses to Castle Clvb!
Sunday 14th September 
Peace and Love – Freshers Closing Party
ONE OFF EVENTS TO KEEP AN EYE OUT FOR:
Out of Bounds presents Dusky  Dusky 29th September
ECFS Launch Party 13th October
Out of Bounds presents Flic Flac 20th October
Gin N Juice HALLOWEEN PARTY@ Potterow 31st October