Freshers: Here's your guide to living at Cov Uni during corona times
This year is VERY different but don't let that stop you
Dear Freshers, welcome to Coventry University. This year is different because of corona but you shouldn't let that stop you. When going out four times a week used to be a priority, we're now making sure to stick to our 10pm curfew (making mumsy proud).
Corona has definitely made your first year of uni weird but don't worry, we've got lots of essential information to make sure you still have the best time in Cov. Let this guide you through your first few weeks at uni and prepare you for when life (finally) returns back to normal.
Essential's first: Where to go 'out out'
Student nights at the clubs in Coventry are never dull. Monday is Bubbleluv at Kasbah, Tuesday is BOOM! Tuesdays at JJ's and Wednesday is Wild Wednesday at Empire. It makes us sad that the pandemic has disrupted the clubbing. However, hopefully we will be back to normal soon so you freshers will know the best places to celebrate.
For now, KasBar (Kasbah, see what they did there) has tickets for events and will be doing the Monday student night in line with government guidelines. With Empire's makeover and new location, Wednesdays are looking to be amazing when life at uni returns to normal. 
As important as the first: where to go for 4am food
Coventry has everything from Kebabs to pizza to Maccies. It may not be 4am food for a while, however, nothing will ever beat drunk food even if it is a 10pm takeaway. There are so many takeaways in Coventry that you'll never be stuck with where to get food from. Whether you're living near Far Gosford Street or up near JJ's. Or maybe you will be stuck because there is so much choice.
And a bit more important stuff: pubs and bars
Coventry is full of pubs and bars to have a drink and enjoy food with friends. You have student pubs on Gosford Street and plenty of places in Earlsdon. You can enjoy your spoons pitchers at The Earl of Mercia and The Flying Standard. The Spon Gate (next to JJ's and the Cinema) and City Arms (Earlsdon), FOUR Spoons to choose from, all within walking distance.
There's also the Cathedral lanes and Godiva Square for when you're feeling a little more fancy. You'll have no shortage of places to go when you want to go out but don't feel like going out out (though we all know you'll end up out out). 
For daytime shenanigans
If you're a daytime person, there is still plenty to do. You could go for a spoons breakfast or a coffee at one of the many places in the city centre. There's many shops from Lower Precinct and West Orchards and a Primark to Central Six Shopping Park which is just a short walk from the train station. Fargo Village is also a great place to have a walk around.
There is a lot to look at in Coventry from the Cathedral to the art in the Herbert gallery. Coventry is also the City of Culture 2021 so you have decided to study here at just the right time. Be sure if you're out and about in the day, to look at the clock in Godiva Square on the hour, you won't regret it. Just don't forget your mask. 
Navigating the buildings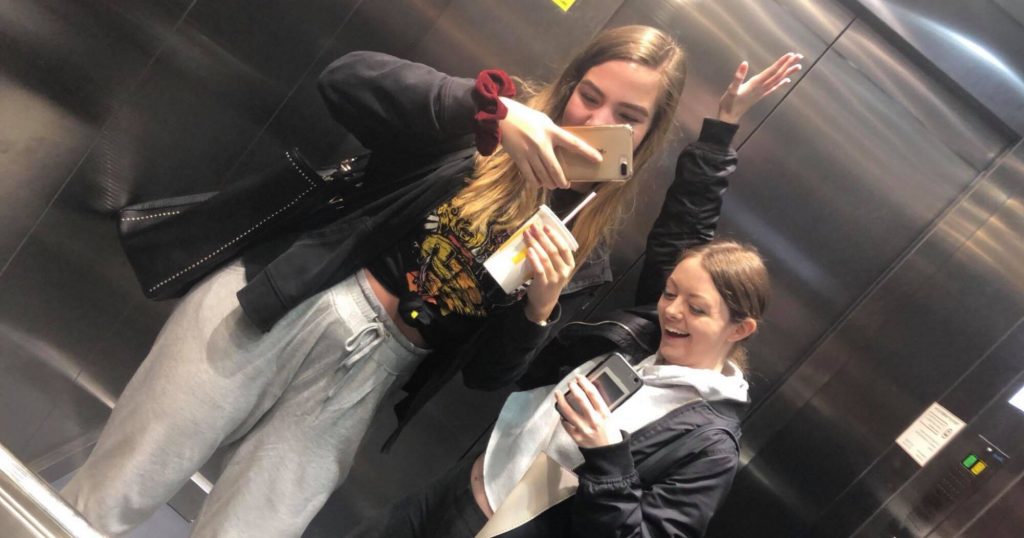 If someone knows where Charles Ward is please let me know. Also, if you're in the George Eliot Building, get there early (like ten minutes before your lesson). The lifts can get ridiculously busy. If you are on the first or second floor in George Eliot and are able to use the stairs, do it. Trust me these lifts are so slow.
Some buildings like Richard Crossman, may seem like a maze. To add to the confusion of where places are, buildings now have restrictions such as one way systems. On the bright side you'll get to learn the campus better. Don't worry, you'll learn the routes to and from your classes soon enough and there will always be someone to help you.
Online learning
CUSU and societies always have something going on from quizzes to online weekly meetings. You won't be the only person doing online learning so have drinks and see people online. Your first year is where you meet new people and make new friends. Yes, it's not the same as seeing someone face-to-face but don't let the pandemic ruin your university experience.
Do as much as you possibly can and meet as many people as you can. Good luck to all you freshers out there. You are going to smash it and have so much fun! One last piece of advice: prepare for freshers flu, it is real and it is not fun.