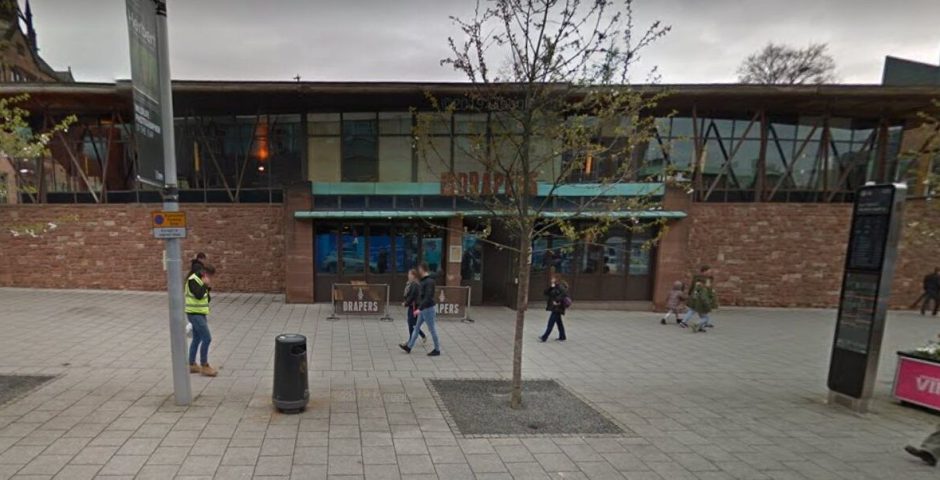 Drapers' bar and kitchen in Cov is officially closed
The closure is 'beyond the management' control'
Drapers' has announced on their Facebook page that they are'currently closed'. The popular student bar, located on Earl Street next to the council house have not yet confirmed whether the closure will be permanent.
This news comes as a shock to Coventry locals and students and people who immediately commented on the post with questions. Within the comments of the post, Drapers' also confirmed they had cancelled all upcoming events.
The post reads: 'Dear Customer, due to circumstances beyond the management's control the premises are currently closed. For queries regarding existing bookings or other matters please contact Opus Business Services'.
People took to Twitter to express their shock and confusion at the sudden announcement.
A response to one user's tweet said how strange the announcement was.
Other users expressed their sadness at Drapers' closure, branding it "a loss to the Cov scene" and a "very important and social space".
The Coventry Tab will update you on this story when we have more information.