We asked Cov students about the worst thing that's happened to them on a night out
It happens to the best of us
So you've have a few too many Dark Fruits, too drunk to walk without being held up, and basically an inconvenience – albeit a hilarious one – to everyone.
This dark place is where the most shameful, amazing drunk stories come from.
And because we're super nosy, we asked our fellow Cov students what exactly is the worst thing to happen to them on a night out. You guys did not disappoint.
Amirah, English and Journalism, First Year
"It was Halloween and we thought it'd be a great idea to fill a plastic storage box with numerous bottles of spirits and mixers. I decided to down the last of it which was not a good idea considering I could probably fit in that box."
Joe, Journalism, Second Year
"I was drunk in Maccers. A guy loudly announced to his girlfriend that he was going for a shit. He went. My mates had gotten their food at this point. His girlfriend was on her phone. I walked passed and grabbed the box his chicken selects were in.
It wasn't a bad thing that happened to me, but I reckon it was the worst thing to happen to that guy on a night out. Doesn't really get worse than that, does it?"
Eulalie, Law, First Year
Maddy, Economics, Second Year
"My boyfriend and his housemate had an ongoing prank war, and then one night his housemate took it too far and spiked his drink with laxatives. You can pretty much guess what happened after that."
Adaeze, International Relations, Second Year
"Our friend was staggering around outside at the end of the night and when we finally found him, his dick was hanging out of his zipper and he was shouting 'SPIT ON IT'".
Jonathan, Music Technology, Second Year
Angela, Journalism, Second Year
Kira, International Relations, Second Year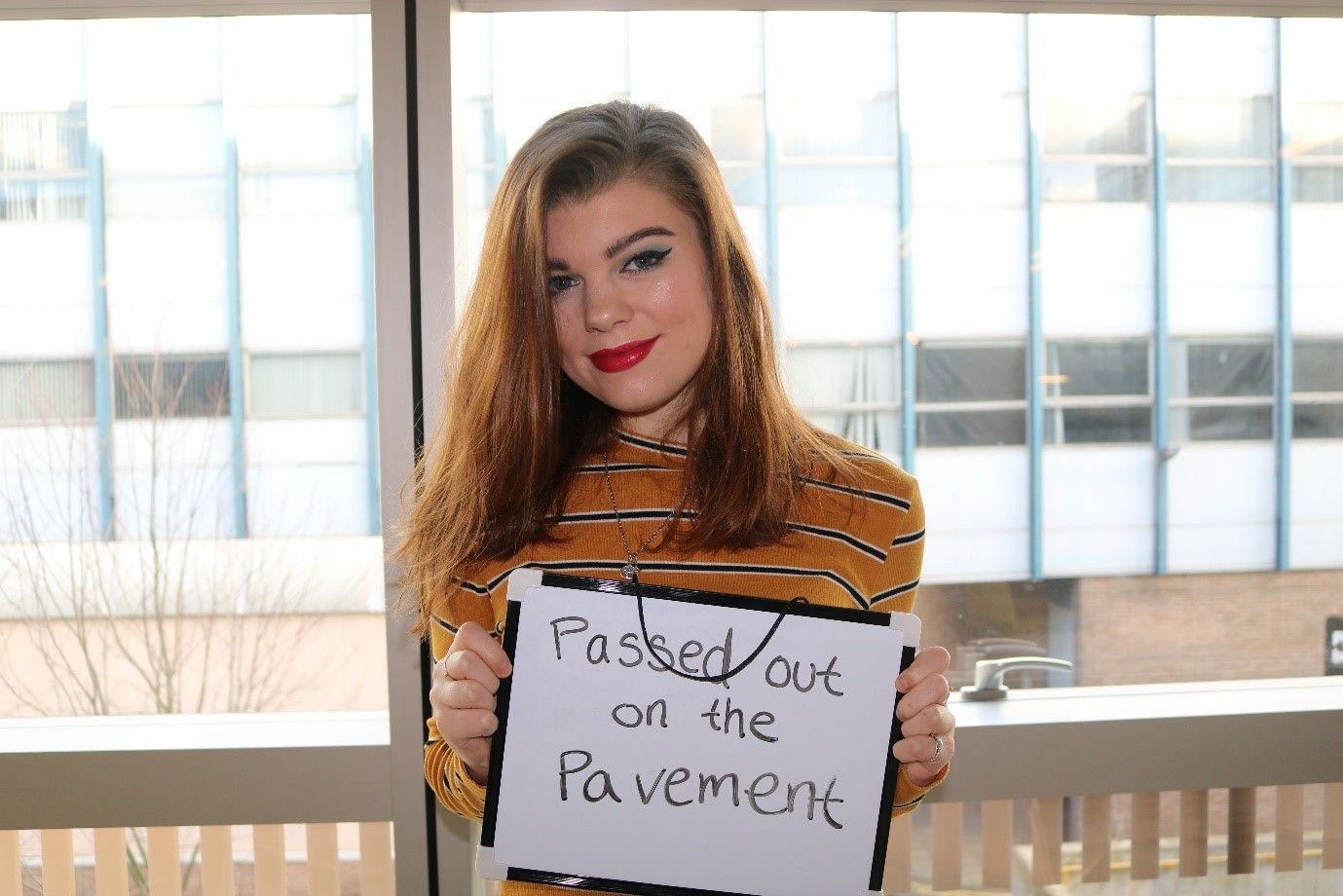 "I blacked out on K cider and tequila and was an absolute state. I was refused service at the bar and decided to walk all the way home without telling anyone. I got really tired halfway and decided to take a quick power nap on the pavement. Woke up to my friends calling me, freaking out that I'd disappeared."
James, Business Management, Second Year
Ayo, Graphic Illustration, Second Year